In honor of Hispanic Heritage Month, we are partnering with Hispanic Chamber of e-commerce (HISCEC) to financially empower HISCEC members, Latino self-employed and small businesses during COVID-19.
This year has been challenging for everyone and especially for small businesses that have been heavily impacted by COVID-19. The Latino community, in particular, has been disproportionately affected during this time. According to the 2019 State of Latino Entrepreneurship Initiative (SLEI), Latino-owned businesses employ more than 3 million people and have grown 34% over the past decade, compared to a 1% growth for businesses in the U.S. overall, which explains the disparity of why Latino communities have been largely impacted by COVID-19.
In observance of Hispanic Heritage Month, celebrated from September 15 – October 15, we are highlighting HISCEC members, stories of Hispanic entrepreneurs, who strive daily to make their American dream come true and make positive contributions to their communities.
The Garcias – Rock-a-Pan Bakery, Miami, Florida
Intuit customer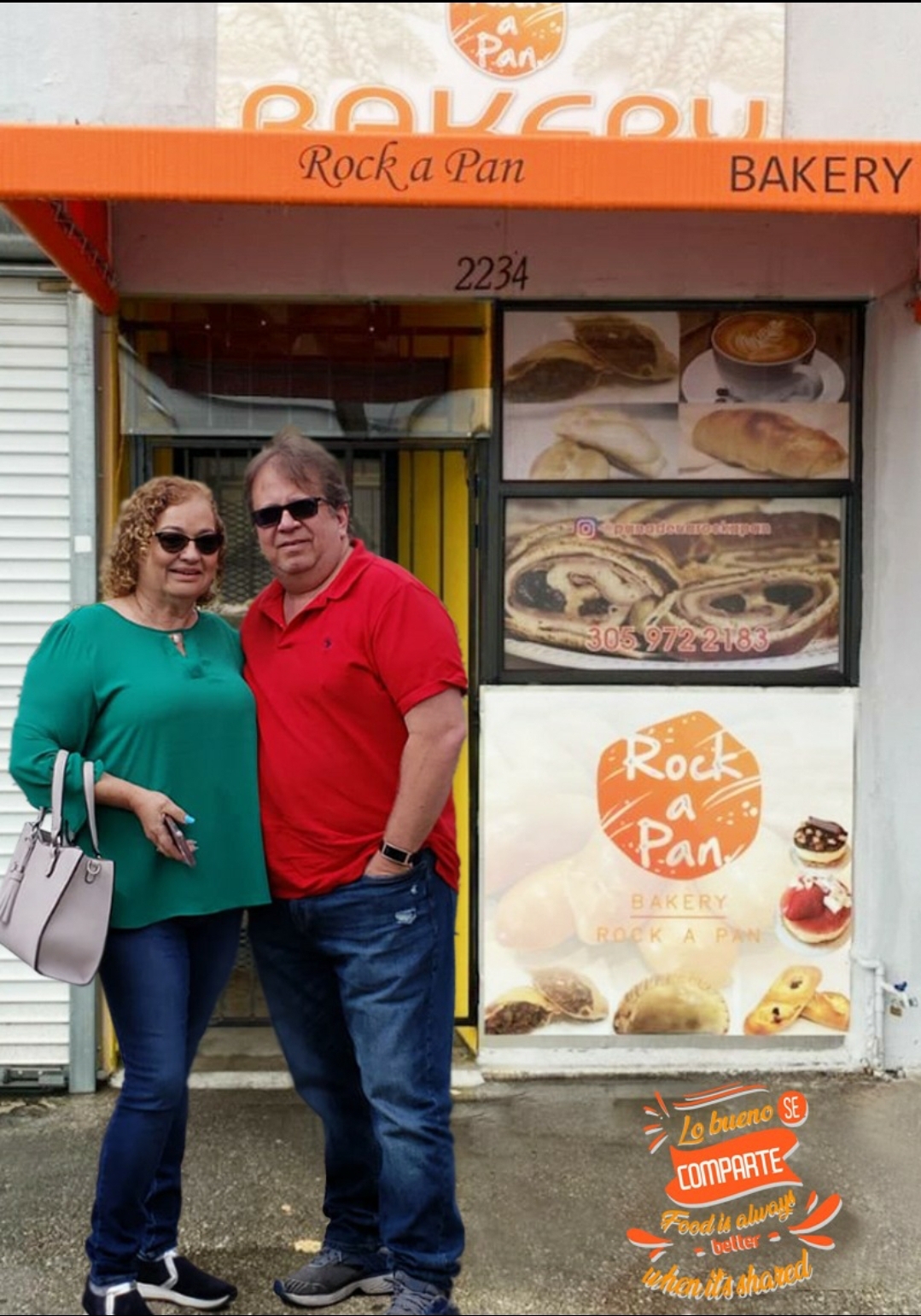 The small family business Rock-a-Pan Bakery was established in 2011 thanks to the entrepreneurial spirit of the Garcia family. Rock-a-Pan Bakery offers artisan baked products and bases its business on the principle of offering quality products that will satisfy the palate of everyone in South Florida.
After developing eyesight problems, the head of the family, Antonio, was no longer able to drive to his job and had to find a new way to provide for his family. Along with his wife, Antonio first started to bake homemade desserts as gifts for his neighbors, which later became a passion and then a business opportunity.
 Like most businesses, the COVID-19 pandemic severely impacted Rock-a-Pan. Since March, their sales dropped by approximately 80%, as most of their wholesale clients were shopping malls and hotels. But these hardships didn't stop the Garcia family. The local bakery had to reinvent itself in many ways to keep the business afloat and retain their employees. They readjusted staff shifts to be able to offer hours to all their employees and had to redesign their business model, which now includes the use of social media to attract new customers, retail partnerships, and the upcoming launch of their new mobile app.
 Antonio's advice to all Hispanic entrepreneurs that have a dream to launch their business, even during these rough times is to "Have faith in yourself and your work. If you love and enjoy what you do, it becomes a passion. And if your family believes in you and supports you, no one can beat you."
Martin and Michelle Muñoz – Carnitas Don Raul, San Antonio, Texas
Intuit customer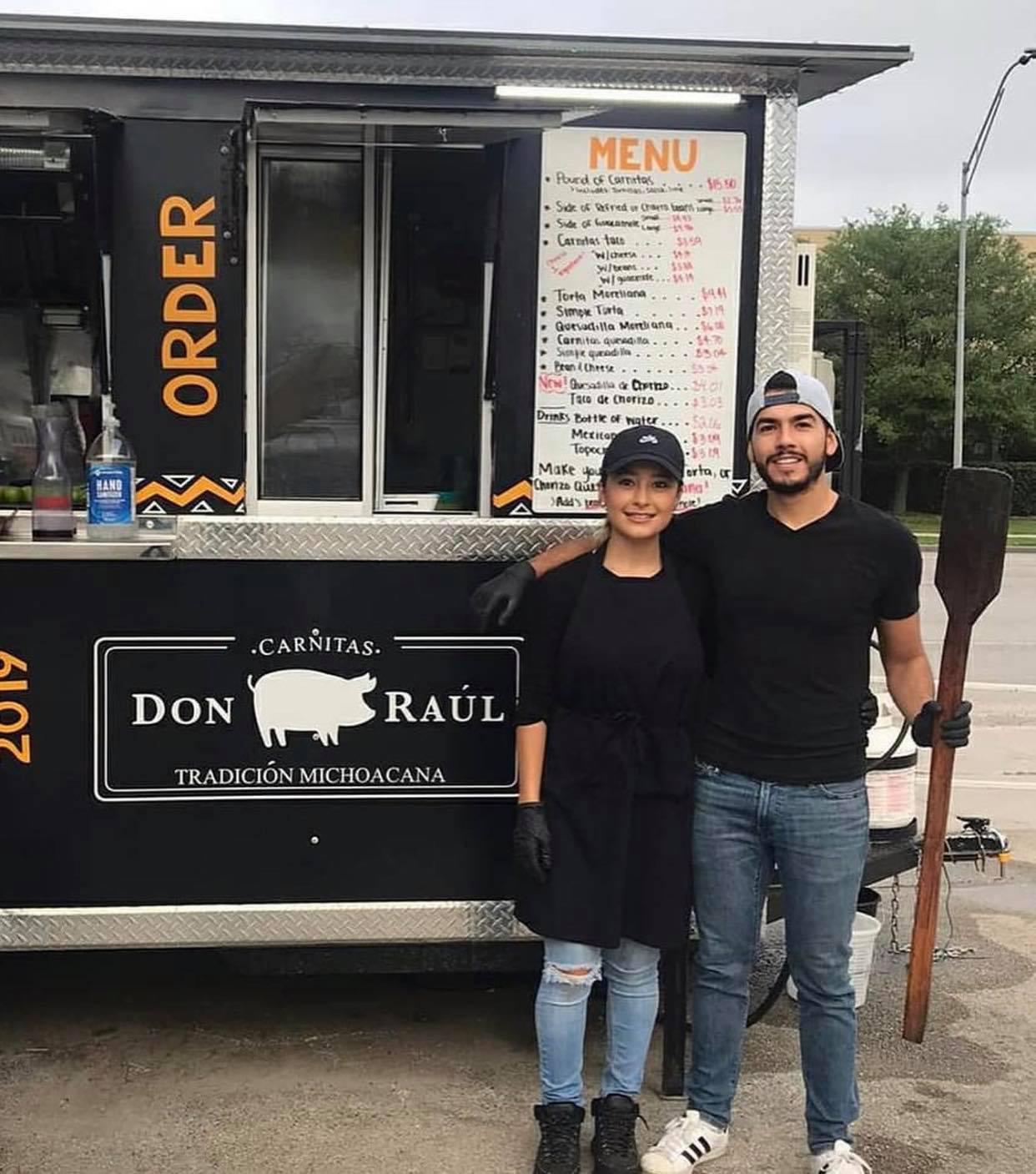 Carnitas Don Raul USA is a family-owned business crossing borders from its place of origin in Morelia Michoacán, to San Antonio, Texas. The business is a food truck that specializes in Mexican traditional food including tacos, tortas, quesadillas, frijoles and their most adored plate, the carnitas, cooked Michoacán-style. 
The family wanted to expand their business and bring their Mexican flavor to those who had to leave the country for a better life and were missing their Mexican roots. Carnitas Don Raul USA incorporates their Latino heritage into every dish by authentically cooking their food just like they do in their hometown, honoring their culture and tradition since 1991.
Like many businesses around the country, Carnitas Don Raul was heavily impacted by the COVID-19 pandemic and the owner had to change their business strategy in order to make a profit. Health and safety requirements were implemented including the use of face masks and gloves at the establishment. All orders are currently being packed for carry out and no customer items (utensils, sauces, napkins) can be found outside the truck in order to minimize contact. The business has also partnered with online delivery services to make sure their clients get their favorite platters without leaving their home.
Vicente Torres – Tecnicentro Automotriz, La Villita, Chicago
Intuit customer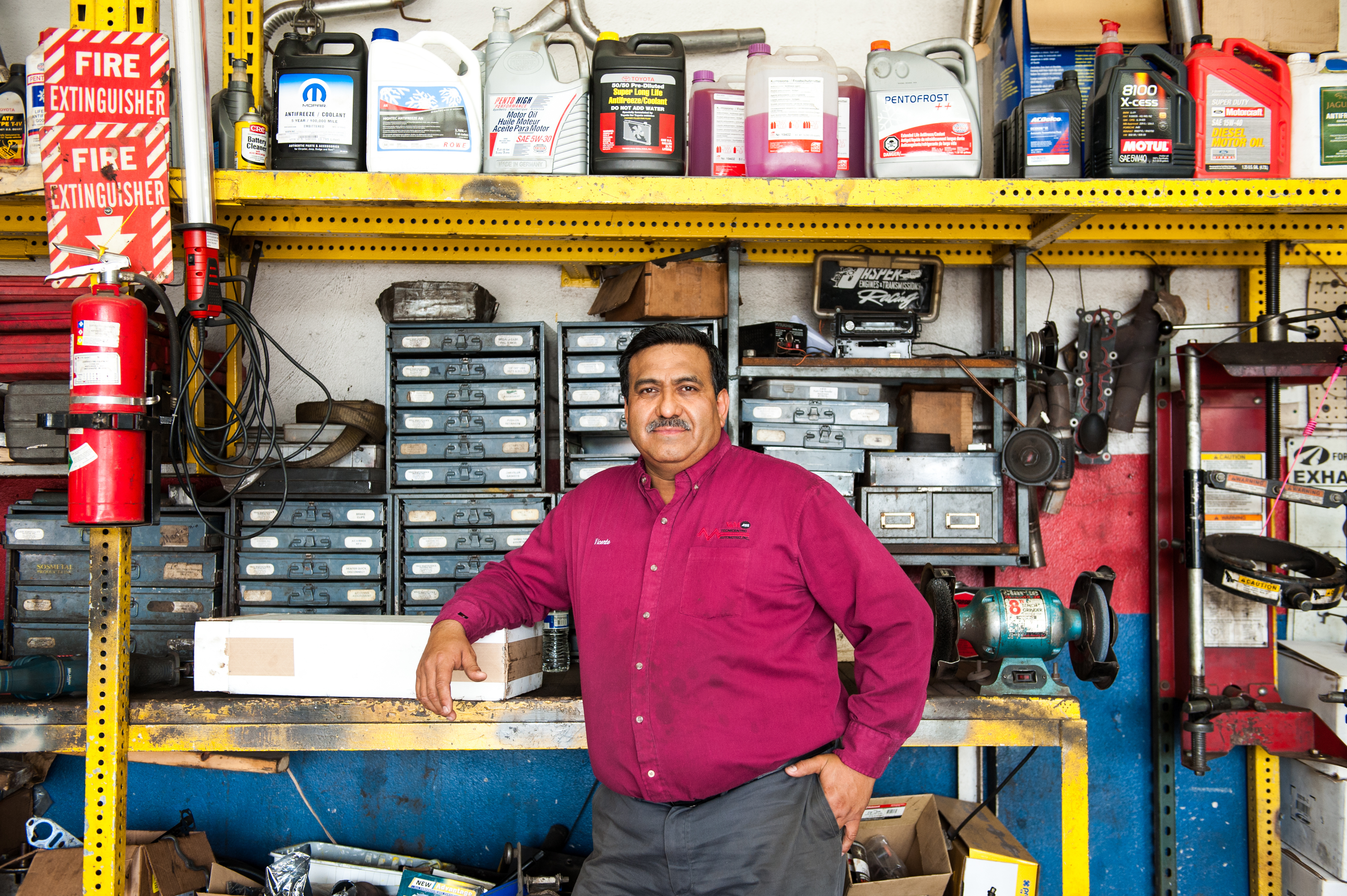 Tecnicentro Automotriz Inc. is an automotive service center that offers oil changes, repairs, and general auto mechanic support. Since he lived in Mexico, Vicente always liked mechanics, and with a degree in industrial electronic engineering, launching a business in the automotive industry was a no-brainer for him. Tecnicentro Automotriz Inc. has been in business for 23 years, and it operates like a Hispanic family, where each member plays an important part in running the business. Vicente's son has a double master's in mechanic and manages the business; his daughter and wife oversee the marketing, negotiations with suppliers, and everything related to the operation of the business.
The pandemic affected 90% of their sales at the beginning, even though their business was identified as essential in Chicago. In order to keep afloat, Vicente had to close some accounts with suppliers, change delivery schedules, and offer his two employees only part-time jobs. They had to change the way they were advertising the business by using their social media to attract new customers and retain existing clients by staying connected to them via phone. 
Vicente reflected on his own experience during these times and offered the following advice to all Hispanic business owners: "Right now is when we must take advantage of our business potential, transform the bad moments into positive ones. Work with the most valuable thing we have, which is our client's database. Without our database, we would have had an even more difficult time. Work to build your client's database and stay in touch with them."
Norlandy Aguirre – Norlandys Beauty Salon and Spa, Elizabeth, New Jersey
Intuit customer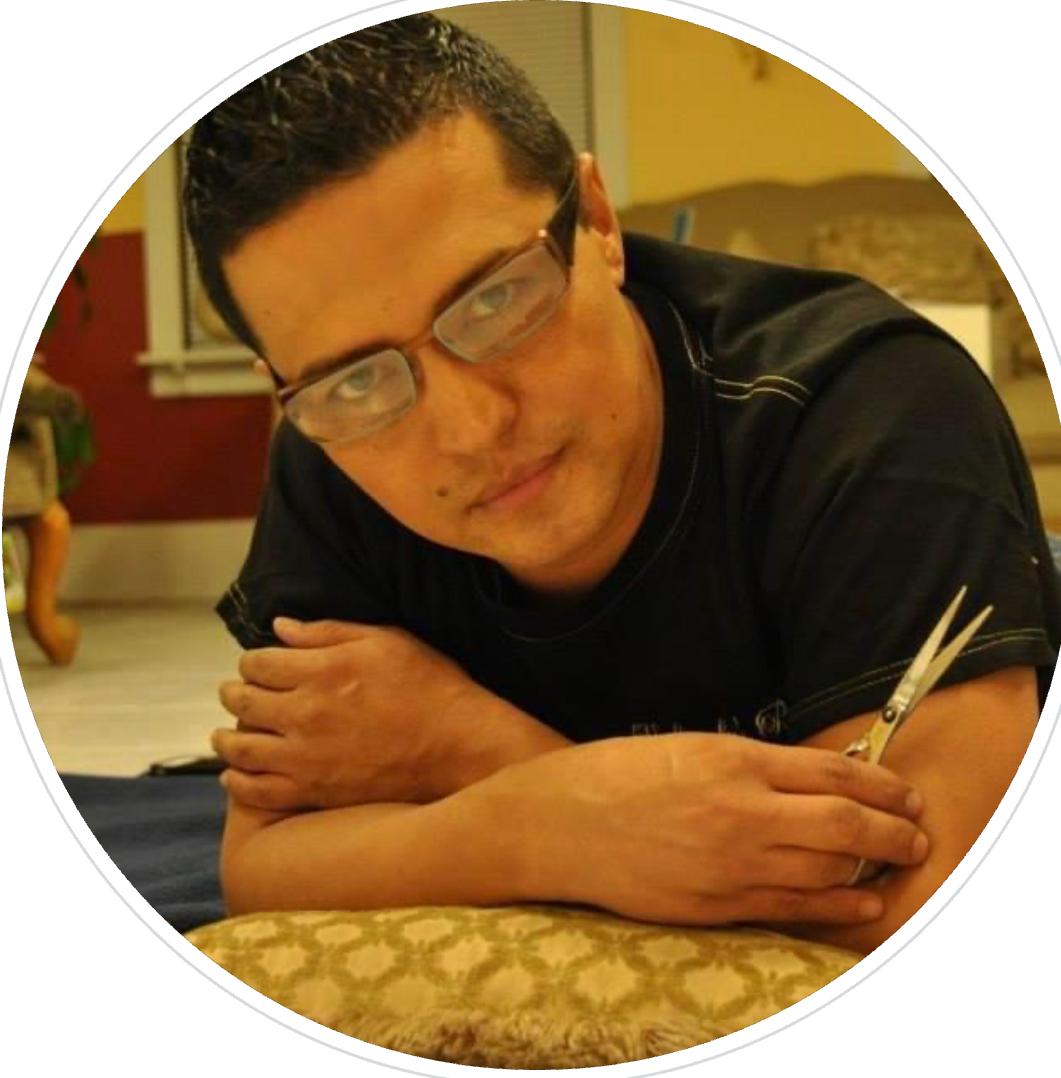 Norlandys Beauty Salon and Spa is a 25-year-old beauty parlor serving the community of Elizabeth, New Jersey. The owner has been in the beauty industry for 33 years and was, in fact, an employee at the place before buying it from his retired boss. Most of the clientele is of Hispanic origin (about 80%) which brings joy and pride to the Colombian owner.
Like many businesses around the country, it was impacted by the COVID-19 pandemic and the owner had to adapt his business strategy in order to remain in business. The salon and spa closed for almost 4 months and several adjustments had to be made to the location in order to safely serve customers including an appointment-only policy and eliminating the waiting area to avoid overcrowding. However, Norlandy was able to get through those difficult times by living up to his mantra, "Keep your faith, your optimism, and your passion," says the owner. 
Erick Magana – PBF, San Diego, California
Intuit customer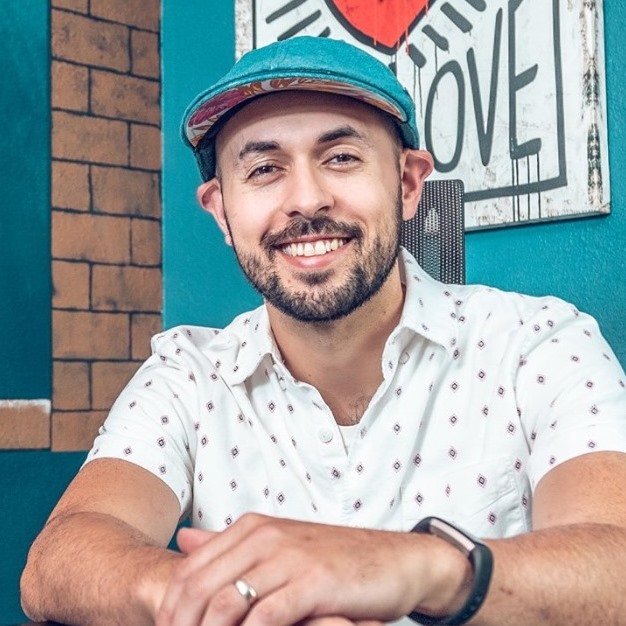 Premium Business Films LLC (PBF) is a video production company founded in 2014 by the self-employed Hispanic creator Erick Magana. The company's mission is to create promotional business videos for high-level entrepreneurs in order to raise their credibility and help their prospects make the ultimate decision to buy from them.
Magana is one of the many self-employed workers that were affected by the pandemic this year. The main source of income for this video production company was coming from events like conferences, seminars, workshops and retreats. With the cancellation of many of these, profits were significantly impacted. However, by investing in virtual training, participating in community initiatives, and most importantly, keeping track of his finances, the owner is managing to stay afloat.
Intuit customers like the ones featured here rely on key tools to grow their businesses and stay on track with their finances. If you're a small business owner or self-employed, don't forget to check out our Intuit products that can help you achieve your financial goals:
TurboTax Self-Employed

helps you easily uncover tax deductions specific to your industry. If you have questions as you are filing your taxes or around estimated taxes during the year, you can connect live via one-way video to a TurboTax Live Self-Employed CPA or Enrolled Agent to get the answers you need in English or Spanish.

QuickBooks Self-Employed

easily helps you track your income, expenses, mileage, and capture receipts with a snap of a picture year-round, and then transfer your business information to your TurboTax Self-Employed tax return making tax-time a breeze.

Mint

provides users with a more complete picture of their financial life – from what they earn to what they spend, owe and save – to help alleviate the daily stress associated with managing their financial life.