The past year has been full of new changes and challenges. Some of those changes led to new questions at tax time, and TurboTax Live experts were there to provide unlimited answers and advice — or even handle everything from start to finish. 
We launched the #TurboTaxLiveLifts Sweepstakes and asked people who connected with a TurboTax Live expert to share their experiences to enter for a chance to win a $1,000 prize!
We're highlighting a few of the lucky sweepstakes winners, sharing some of their challenges from the past year and highlighting the ways their TurboTax Live expert helped to give them a Little Lift. 
Brigid, Virgina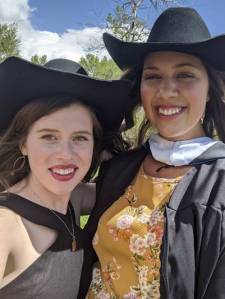 Last year I graduated college and moved away from my home in the midst of a pandemic which posed a lot of difficulties. My tax situation changed because I had to file as a partial resident of two states because of the move.
The TurboTax Live expert caught a mistake (I somehow put down the wrong name for one of the companies I had worked for) and also helped me figure out how to file since I had worked in three different states over the course of the year. 
Winning the sweepstakes was so helpful because I had been looking for a car (I had been borrowing my roommate's car, she's awesome). I was able to use the money from the sweepstakes as a down payment on the car, and I am so thrilled about that.
I've used TurboTax to file every year. It really takes the stress away from filing taxes. The first time I filed as an independent was with TurboTax, it was not as hard as I thought it would be thanks to the help I received. Now I use TurboTax every year.
Rob, Georgia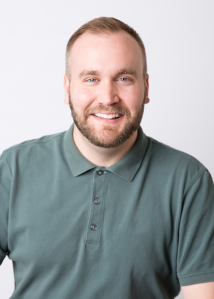 Due to the nature of my industry and how severely the company was impacted by COVID-19, I ended up accepting a severance. It was a huge challenge because I suddenly found myself without regular income and with some new tax questions about the scenario.
I had some specific questions that I wouldn't have been able to manage on my own without the help of the TurboTax Live tax expert.
The TurboTax Live tax expert was incredibly friendly and sympathetic to my situation and was able to quickly and easily help get my questions addressed and answered, even when they had to do a little digging to get the answer. This gave me the confidence I needed to finish up my taxes and shift my focus back to my job search.
Winning the sweepstakes definitely helped take the pressure off in my job search. I used the money to hire a resume writer to help me refocus my job search and get an updated, more professional resume.
I have been a TurboTax user for quite many years, but this was my first time using TurboTax Live. TurboTax is always so easy to use because it walks you through everything you need, and it's so user-friendly, so it's worth the cost. TurboTax Live was a huge help for me, because I suddenly had access to an expert to help me with more specific, unique tax questions that weren't addressed in the FAQs.
Latosha, Alabama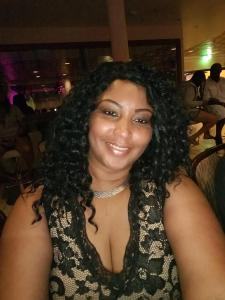 I'm a single mother of two boys, and we all work in the medical field. I work at a doctor's office, and both my sons work at the hospital and are both attending nursing school. When COVID-19 initially hit, I was out of work for two months. Tuition and books are very expensive, but we're making it. We've had so many obstacles this year, but through everything, we've been blessed.
My tax situation changed this year, as I'm no longer able to carry my oldest son as a dependent due to his age. 
Being a single parent, I try to save money every way I can. My sister told me about TurboTax, so I decided I would give it a try this year. I was nervous, but the software is so easy to use. I was stumped on the education credits, and was ready to give up. The TurboTax Live expert gave me a Little Lift in confidence after explaining it thoroughly.
Winning this sweepstakes has been an amazing feeling! It will definitely give my finances a LIFT, as household expenses and tuition/book expenses add up quickly.
Thanks again so much for this wonderful opportunity to win, and thanks for such an awesome and easy-to-use product! I will forever use TurboTax.
Richard, Arizona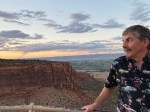 Sometimes the lines blur between personal expenses and business expenses. We're all looking for that work-life balance.
2020 was an especially challenging year when my wife had to start working from home with less than 24 hours notice. TurboTax Live was helpful as we needed to sort out our eligible deductions. And winning the TurboTax Live Lifts Sweepstakes certainly was a boost to our financial outlook too!
Tina, North Carolina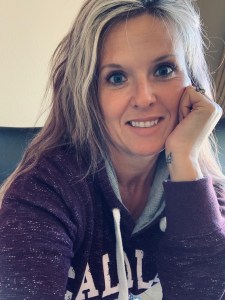 My family had a new life due to COVID-19 and I had to quit my job so I could be at home to help my kids with virtual school. It's been quite the transition.
My tax situation changed this year because I made less and didn't have a lot of write-offs because I was self-employed. 
The TurboTax Live tax expert gave me encouragement and helped me understand more information on things I didn't know.
Winning this sweepstakes takes the stress off of some bills. I can pay off a medical bill and get rid of the monthly payment. 
This was my first time using TurboTax Live, it was a good experience. Very helpful.
Unlimited Tax Advice – All Year
With unlimited tax advice and a final review from real tax experts, staying home doesn't mean doing your taxes alone. TurboTax Live gives you easy access to real tax experts to get tax advice and answers specific to your unique tax situation, anytime you need it. TurboTax Live tax experts are also available in Spanish and English, year round and can even review, sign, and file your tax return for you. 
Whether you have a question about a big life change, a recent stock purchase or a side gig you started, TurboTax Live experts have you covered.
Thanks to everyone who participated in the #TurboTaxLiveLifts sweepstakes, and congratulations to the winners. For the full list of winners, see below.