If you got married or divorced last year, you may have to complete an extra step before filing your taxes if you changed your name. If not, you may have a hassle when it comes to filing your taxes.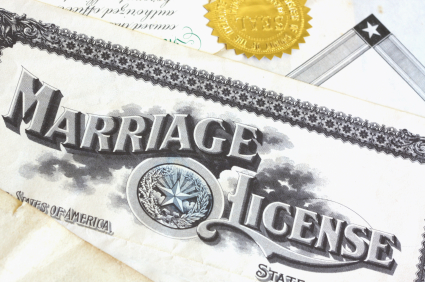 I wanted to make things easier for those making the name transition by giving you an overview of the process.
Get a Matching Set (of Names)
When we got married 5 years ago, it definitely had a huge impact our lives, in more ways than one. When we got back from our honeymoon there was plenty to do. On my list was getting my name legally changed.
According to the IRS if you changed your name (including taking a hyphenated name) and the name on your tax return with your Social Security number doesn't matched what the Social Security's office has on file, then you can have problems getting your taxes processed properly.
First thing, first, go ahead and get a few certified copies of your marriage certificate. Whenever you make a name change, make sure you go ahead and get it updated with Social Security Administration.
Fill out the application for a Social Security Card(Form SS-5) and submit it either in person at the local U.S. Social Security office or U.S. Embassy. You must also submit proof of the name change. You can mail it to the office along with the required documentation.
No Time for a Name Change?
In a perfect world, you would get everything done and squared away. However it doesn't always work that way.
What if you got married, but you haven't had time to change your name with Social Security or your driver's license? The deadline for filing your taxes is fast approaching, what do you do?
In that case, go ahead and file your taxes jointly as planned; just make sure to your use your name as listed on your Social Security card currently. Once your tax return is completed and processed by the IRS, you can go ahead update your name later.
Thoughts on Changing Names
Fortunately getting my name changed was a fairly easy task and I received my new card in a couple weeks. How about you? How many of you changed your name in 2012? How quickly did you get your Social Security card updated?