You could say we're experts at "simple and affordable" around here at TurboTax. If we had our way, everything would be that way – not just taxes! The holidays have a reputation for being stressful and expensive, but there are plenty of fun ways to get creative  — and save.
With endless holiday parties and dinners to attend, you might be running out of inspiration for new recipes. Not only can it be a struggle to come up with a crowd-pleasing dish, but the long list of ingredients can cause a double-take at your grocery bill. "Pecans cost HOW MUCH?" you may yell from Aisle 5.
Luckily, there are many 3-ingredient desserts that are sure to please, but won't break the bank this holiday season!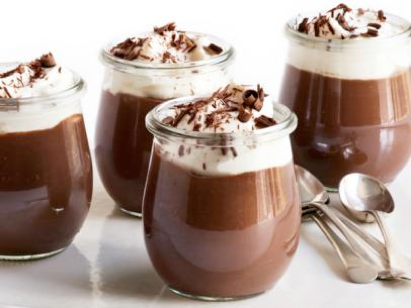 Chocolate Pudding– Serves 6-8; heavy cream, chocolate chips, caramel
Heat 2 cups chocolate chips and 1.5 cups water over medium heat in a saucepan until the chocolate is melted. Beat on high for 10 to 15 minutes with an electric hand mixer until consistency is fluffy.
Scoop into a serving bowl, then top with whipped cream, drizzle with caramel sauce, and sprinkle with more chocolate chips.
Pumpkin Pastry Pies– Serves 8; pumpkin pie filling, puff pastry, sugar
Heat 1.5 cups pumpkin pie filling and ⅓ cup sugar in a saucepan over medium heat, stirring often, until filling is thick. Set aside to cool.
Unroll 2 sheets defrosted puff pastry and cut each sheet into 4 equal squares, then add the pumpkin mixture to the 8 squares.
Fold each square over into a triangle to seal the filling inside- use a fork to crimp the edges shut. Brush the pastry with water, then sprinkle with sugar.
Bake at 400º F until the pastry is golden, about 20 to 25 minutes.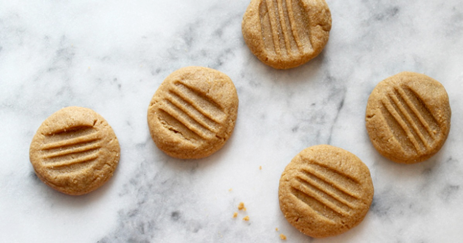 Peanut Butter Cookies- Serves 24; peanut butter, white sugar, egg
Preheat oven to 350 degrees F.
Stir 1 cup peanut butter, .75 cups of sugar and 1 egg together in a bowl- mix with an electric mixer until smooth.
Roll into 24 balls onto a baking sheet, flatten with a fork. Bake for 10 minutes.
Added bonus: Spread peanut butter onto a cookie and place another on top to create peanut butter cookie sandwiches!