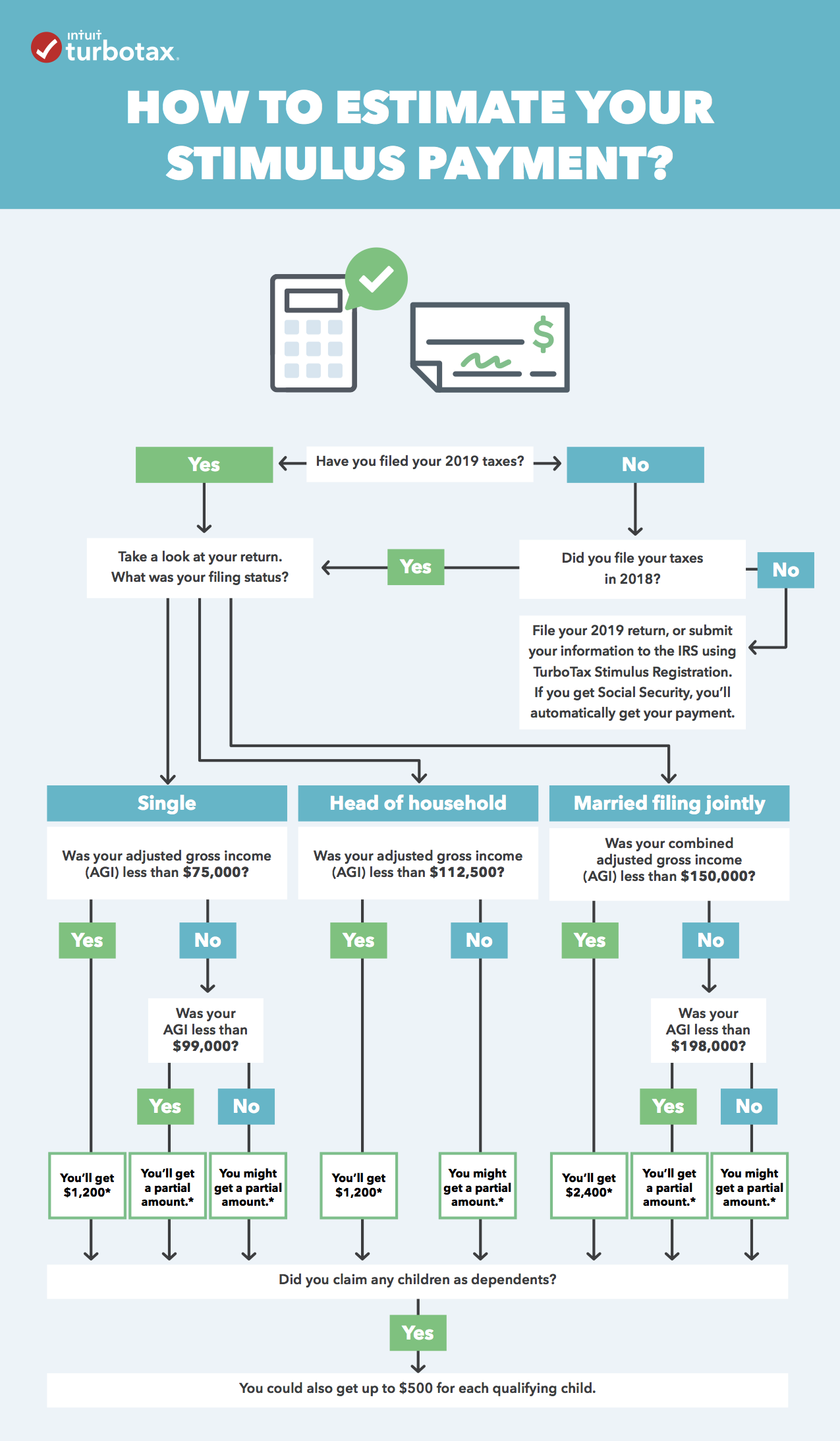 This content is for the first coronavirus relief package, which was signed into law in March 2020. For info on the third coronavirus relief package, please visit our "American Rescue Plan: What Does it Mean for You and a Third Stimulus Check" blog post.
Hearing about the Coronavirus Aid, Relief and Economic Security (CARES) Act and other COVID-19 relief efforts and wondering how much money you'll receive from a stimulus payment? We've pulled together a simple infographic that can help you quickly estimate the amount of your stimulus check. All you need to do is answer a few questions!
Keep in mind that in order to receive your stimulus check, the first step you should take right now is to file your 2019 tax return. Additionally, if you're getting a tax refund, be sure to choose to receive that refund through direct deposit. This will ensure that the IRS has your most current tax filing and direct deposit information, which they will use to determine your stimulus check amount. 
If you aren't required to file a tax return, you can use TurboTax's new free Stimulus Registration Product to submit all of the necessary information to the IRS and ensure that you get your money quickly and easily.
You can also quickly calculate how much stimulus money you may receive by using TurboTax's 2020 Economic Impact Payment Calculator.
Check out our blog post on what the Coronavirus stimulus package means for you for more information.
We've Got You Covered
You can be confident that TurboTax is here to keep you informed and help you file now up until the federal tax deadline. 
Continue to check back here for the most up to date tax information and changes in response to Coronavirus.