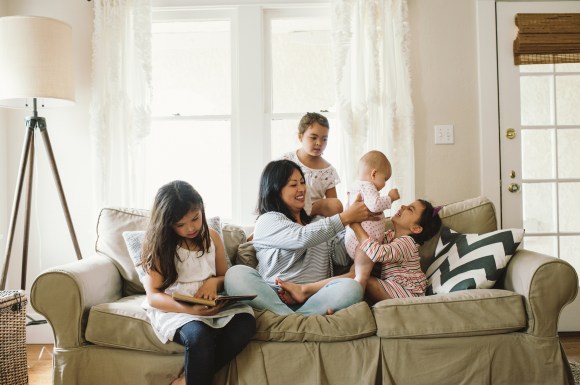 One of the best parts of my life is being a parent. I have two young children at home – a four year old boy (Joe) and a two year old girl (Katie), with another one on the way. Every single day with them is filled with something new and exciting. I firmly believe they're teaching me as much about life as I'm teaching them.
Undeniably, though, children are expensive. Parents and guardians have to provide food, clothing, education, health, shelter, time, love, and care to raise a thriving child, and those things can really eat into your pocketbook.
Thankfully, the tax laws offer quite a bit of help to parents by making the burden of taxation easier on them. Here are five key things to remember if you're a parent.
1. Standard Deduction Each child in your family is another dependent on your tax form, which means a $3,750 deduction if you're filing using standard deductions (which many people do, particularly those who do not own homes). If you have two children, like I do, this can easily save you $1,000 on your tax bill, if not more.
2. Child Tax Credit You can earn a tax credit of up to $1,000 per child if your total household income is $110,000 or below. See IRS Publication 972 for full details on this benefit.
3. Child and Dependent Care Credit You can earn a tax credit of up to 35% of your child care expenses. If you have child care for your children, this is a must. See IRS Publication 503 and Form 2441 for the full scoop.
4. Education Credit If you have a student enrolled in an eligible educational institution (most colleges qualify), you can get the Hope Education Credit, which is worth up to $1,800. Check out IRS Form 8863 for more information.
5. Earned Income Tax Credit If you have children, it's much easier to qualify for the Earned Income Tax Credit, which is a powerful benefit for people with a low income. You can use the IRS EITC Wizard to find out if you qualify for this credit.
Having a child may be expensive, but that child can do wonders when it comes to tax time.
TurboTax Blog Team Note: Check out the TurboTax Cutest Last-Minute Tax Deduction Contest for a chance to win $5,000.