Kids can be overwhelming when they are cooped up in the house in the wintertime, but they are also blessed tax-savers when you file your tax return this time of year. Here are some of the tax benefits for having children and other dependents: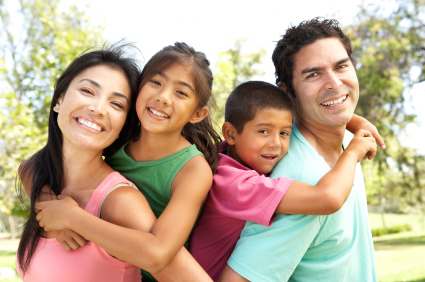 Dependency exemption. In 2012, you can claim a personal exemption deduction of $3,800 for each child and other dependent, and for 2013 that increases to $3,900. Those exemptions reduce the portion of your income that is subject to federal tax. If you are in the 15% bracket this will save you $570 for 2012, and at 25%, $950 in 2012. The higher your tax bracket, the more each dependency exemption saves you.
Child Tax Credit. You may also be eligible for a tax credit, which is even better than a deduction, since it reduces your taxes dollar for dollar. The Child Tax Credit is an additional $1,000 credit you may be able to claim for children under 17. For married couples with income over $110,000 or $75,000 for a single parent, the credit phases out.
Child and Dependent Care Credit.  Child care is expensive, but Uncle Sam can help you out with the cost. If you are working or actively seeking work and you pay child care for your dependent who is under age 13, you can claim the Child and Dependent Care Credit.
This credit is a dollar for dollar reduction of your taxes, based on your child care expenses up to 35% of $3,000 for one child or $6,000 for two or more children. The credit ranges from 20 to 35 percent of your child-care expenses, depending on your income.  Nursery school, private kindergarten, after school programs and day care are all qualifying expenses.
Earned Income Tax Credit. There's a special credit available if your wages and self-employment income fall below a certain level. How much you can earn and qualify for the credit depends on how many dependent children you have.
For 2012, if you have three or more children, you can earn up to $45,060 and qualify. With just two children, that drops to $41,952. Only one child, your earnings and adjusted gross income can't top $36,920. The refundable tax credit you can receive ranges from a maximum of $5,891 if you have three children, to $475 if you have no children. Unlike other tax credits, the earned income credit is refundable, so if the credit is greater than the tax you owe, the IRS will send you the difference.
So next time the kids are driving you crazy, remember the tax savings and give them a big hug instead.
Don't forget that TurboTax will help you get all of the tax credits and deductions you're eligible for so you keep all of your hard-earned money.