TurboTax continues to help millions of Americans understand their taxes and now brings the same expertise to health care by launching TurboTax Health, designed to help uninsured Americans understand how the Affordable Care Act applies to their individual situation.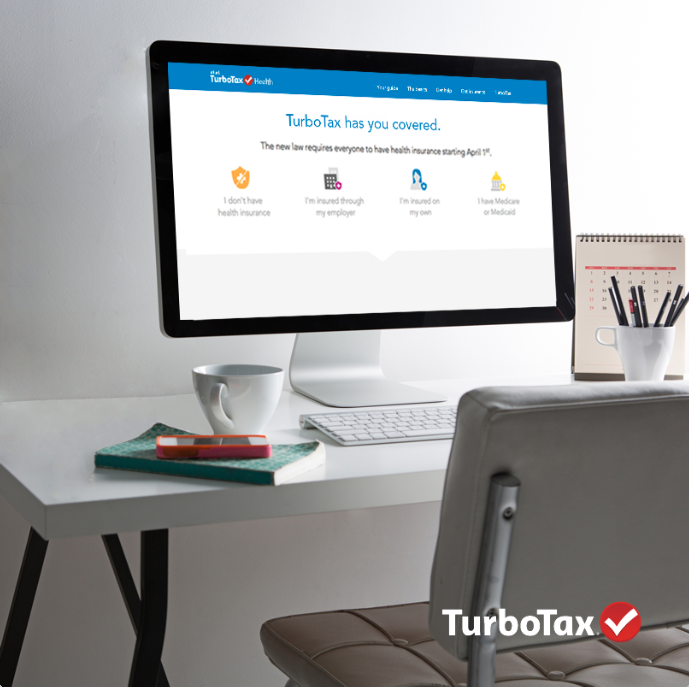 TurboTax Health, a new, free online tool will give you a holistic view of what the Affordable Care Act means to your health and your finances by guiding you through an interview-like experience, similar to TurboTax software.
TurboTax knows that making a health insurance choice is a big decision for you and your family and it may be difficult for you to know if you are doing the right thing.
In three easy steps, TurboTax Health can provide you with a personalized Affordable Care Guide to help you understand your health care options so you can easily and confidently make the right decision.
Highlights of TurboTax Health Include:
Quickly and easily find out if you're going to qualify for a tax subsidy, and the estimated amount to apply to your insurance premiums.
Helps you understand how much health insurance will cost your family.
Estimate your tax penalty if you choose not to get health insurance.
Connects you to your state or federal health insurance marketplace or to eHealth, the nation's leading private health insurance site if you're looking to purchase health insurance.
First-of-its-kind social community that combines the expertise of tax and healthcare professionals and the personal experience of peers gives you personalized, unbiased answers to your questions.
Every year TurboTax helps make sense of the latest tax laws and now TurboTax Health does the same for health care.
If you were unsure about how the Affordable Care Act will impact you and your finances, check out TurboTax Health, which is here to simplify the new health care law so that you can make the best health care decision for you and your family.