As you fill out your federal income tax return, even before you report your income, the IRS asks you to list your personal exemptions. It's important not to skip this step — exemptions reduce your taxable income.
For 2009, the personal income tax exemption amount is $3,650. That's per person, not per family. That amount applies so long as your adjusted gross income (AGI) falls under the phaseout amount. Phaseouts begin at $125,100 for taxpayers filing as married filing separately, $166,800 for taxpayers filing as single, $208,500 for taxpayers filing as head of household and $250,200 for taxpayers filing as married, filing jointly.
You are generally allowed one exemption for yourself if you cannot be claimed as a dependent on any other taxpayer's return — whether or not the other taxpayer chooses to claim you.
If you are married filing a joint income tax return, you can claim one exemption for your spouse, even though a spouse is not considered your dependent. If you are married filing a separate tax return or as head of household, you can claim an exemption for your spouse if your spouse had no gross income, is not filing a tax return and cannot be considered the dependent of another taxpayer.
You can take one exemption for each person you can claim as a dependent, even if your dependent files his or her own tax return. A dependent is either a qualifying child or a qualifying relative.
There are six tests that must be met for a child to be your qualifying child:
1. The child must be your son, daughter, stepchild, foster child, brother, sister, half-sibling, step-sibling or a descendant of any of them. Your legally adopted child is considered your child.
2. Your child must be under age 19 at the end of the year and younger than you or a full-time student under age 24 at the end of the year and younger than you. Your permanently and totally disabled child always qualifies, regardless of age.
3. Your child must have lived with you for more than half of the year. Exceptions apply for temporary absences such as illness and travel, children who were born or died during the year, kidnapped children and children of divorced or separated parents.
4. Your child cannot have provided more than half of his or her own support for the year. Support includes basic needs such as room and board.
5. Your child cannot file a joint tax return with any other person for the year.
6. If two taxpayers believe the child qualifies as a personal exemption under the other five tests, special tie-breaker rules apply:
If only one of the taxpayers is the child's parent, the child is treated as the qualifying child of the parent.
If both parents claim the child, but file separately, the IRS looks to see which parent lived with the child the longest during the tax year. If the child lived with each parent for the same amount of time, the IRS will treat the child as the qualifying child of the parent who had the higher AGI for the year.
If no parent is able to claim the child, the child is treated as the qualifying child of the taxpayer with the highest AGI for the year.
If no parent claims the child even though they were able to, the child is treated as the qualifying child of the taxpayer with the highest AGI if that taxpayer's AGI is higher than that of any of the parents who could have claimed the child.
If all else fails, the taxpayers may be able to agree between the two of them who may claim the child.
The tests that must be met for a person to be your qualifying relative are a bit different. They are:
1. The cleverly named "not a qualifying child test." It's just like it says on the tin: A child is not your qualifying relative if he or she is the qualifying child of any taxpayer.
2. The relative must either live with you all year as a member of your household or be related to you in one of a number of ways; the usual suspects qualify, such as your immediate family, but the test also extends to half siblings, step siblings and in-laws.
3. The relative must not have gross income for the year of $3,650 or more.
4. You must have provided more than half of your relative's total support during the year.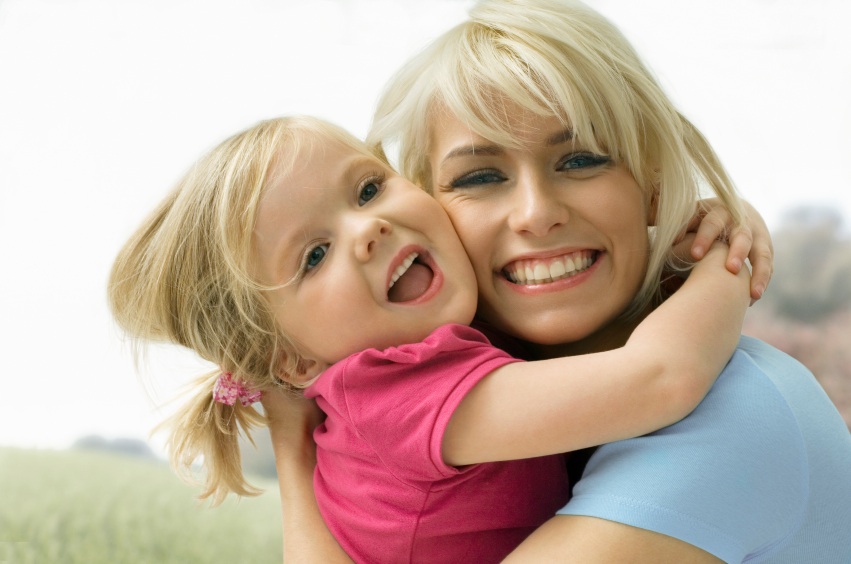 Divorce and custody agreements may affect whether you may claim a child or relative as a dependent. Make sure that you understand what those agreements say that before you sign one; it's difficult to change later. You should know that the IRS doesn't want to be an active participant in any arguments about dependents, so be sure to work these details out beforehand, if possible.
To actually claim a dependent as a personal exemption on your tax return, you'll need to provide the person's name, Social Security number and relationship. If you're using tax preparation software or a tax professional to prepare your return, you may need to provide the birth dates of your dependents.
A family of five could qualify for up to $18,250 in personal exemptions — that doesn't even include related deductions and credits. Be sure you understand the rules for claiming personal exemptions and don't pay more in taxes than you have to.
This post was originally posted as part of a series on Tax Basics for AOL's WalletPop. You can read more from WalletPop's tax expert, Kelly Phillips Erb, here.