The presidential election is here and political ads were jamming the airwaves, and your email and voice mail may have been filled with pleas from candidates for money to help them get elected.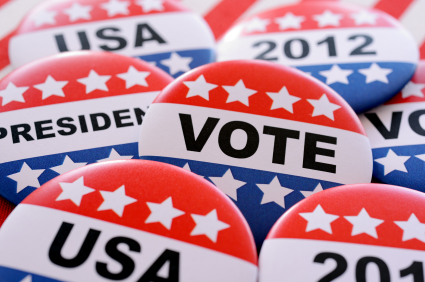 We all know that donations to charities are deductible. But if you contributed to a candidate or political party or a PAC (Political Action Committee), is your contribution deductible? In a word, NO. Political contributions aren't deductible even if you are running for office and spending money on your own political race.
You'll find the official word from the IRS in IRS Publication 529 [Miscellaneous Deductions]: "You cannot deduct contributions made to a political candidate, a campaign committee, or a newsletter fund. Advertisements in convention bulletins and admissions to dinners or programs that benefit a political party or political candidate are not deductible."
There aren't many ways to get around these rules. Lobbying expenses you incur trying to influence legislation or political campaigns aren't deductible. Costs of mailers that you pay directly don't pass muster. Fundraising dinners and events don't qualify for tax deduction. And contributions to organizations whose primary purpose is influencing legislation won't be deductible either.
About the only way to fund a political campaign with funds on which you haven't paid taxes is to check the box on your tax return that asks if you want to donate $3 to the Presidential Election Campaign Fund. The funds raised are distributed to the two parties and their two presidential candidates during the months leading up to each presidential election. If you decide to make this donation it won't affect your tax liability or refund.
If you truly want to use your time and influence to make a difference, here's my best advice: VOTE!