Marine Sgt. Carlos Cruz has spent a combined 23 months in Iraq over three tours. During each tour, the infantry Marine suffered traumatic brain injury after IED blasts knocked him aside and left him unconscious. Three deployments. Three blasts. Three bruises on his brain.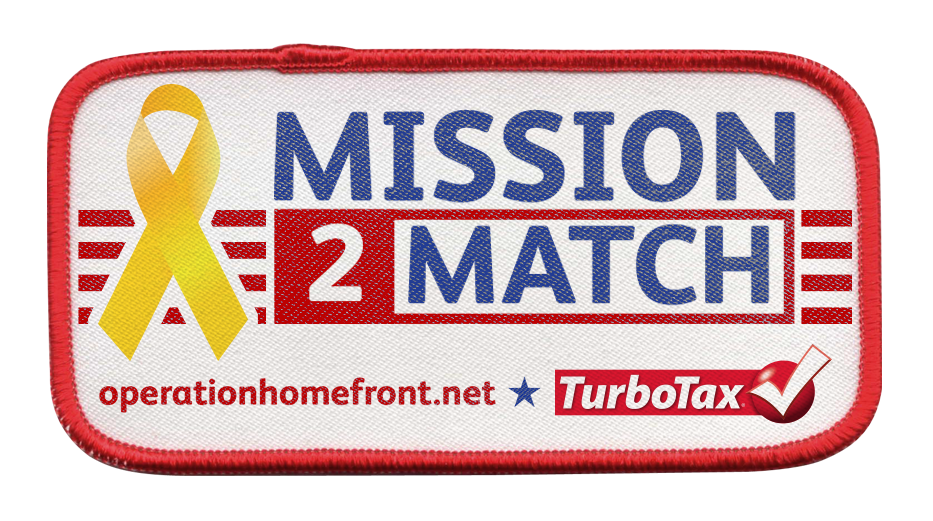 Carlos was moved to the wounded warrior battalion where he worried every day about how he would support his family once he was medically retired. His wife, Patricia, was laid off soon after. Not only had Carlos fought for his country, he now faced a real financial battle at home.
Carlos isn't alone. There are tens of thousands of U.S. service men and women just like him who need help to get back on track.
That is why TurboTax and Operation Homefront have launched Mission2Match, a cooperative fundraising effort to support troops and their families facing money emergencies. Operation Homefront is a charitable organization that provides emergency financial support and assistance to America's service men and women.
In fact, Carlos and his family turned to Operation Homefront when they had nowhere else to go. Operation Homefront helped his family find a safe place to live, financial assistance to make ends meet and make a plan for their future. "If it weren't for Operation Homefront, it wouldn't be good at all," Carlos said. "This is a blessing and then some."
And now you can lend a hand to those who serve our country! We're asking you to join us in supporting our troops. In fact, we'll match donations up to $1 million, for donations made now through April 15, 2013.
How to give
TurboTax Online customers will be given the opportunity to donate from within the product after they've completed their taxes. Donations can be made now at www.mission2match.com. Only donations made through the Mission2Match campaign are eligible for matching. Donations will be matched a second time when donors tweet with #mission2match via Twitter and share the opportunity to give with their social network.  Your $5 donation could potentially become $15.
We hope you'll join us in supporting Operation Homefront military families and wounded warriors who have given so much.