U.S. taxpayers electronically filed more than 95 million returns, that's about two out of three of all individual federal returns filed last year.
But the hotter trend is that more people are e-filing from do-it-yourself tax software and online tax prep web sites. Last year, 32 million returns were e-filed from home computers, up almost 20 percent from the previous year's record of 27 million.
Phew, that's a lot of numbers! But the gist is this – more people than ever are e-filing. And it's no wonder. If you e-file, you get your refund back fast – in about 8 days vs. 4-6 weeks if you file by paper. Plus, you get confirmation that your return has been received by the IRS and get this, e-filed returns are much more accurate than returns prepared manually.
As e-filing has taken off, so has the number of taxpayers who have the IRS direct deposit their refund into their bank account. It's an easy, fast and secure way to get your refund. And when you consider that last year, the average refund topped $2,700, who wouldn't want their money asap?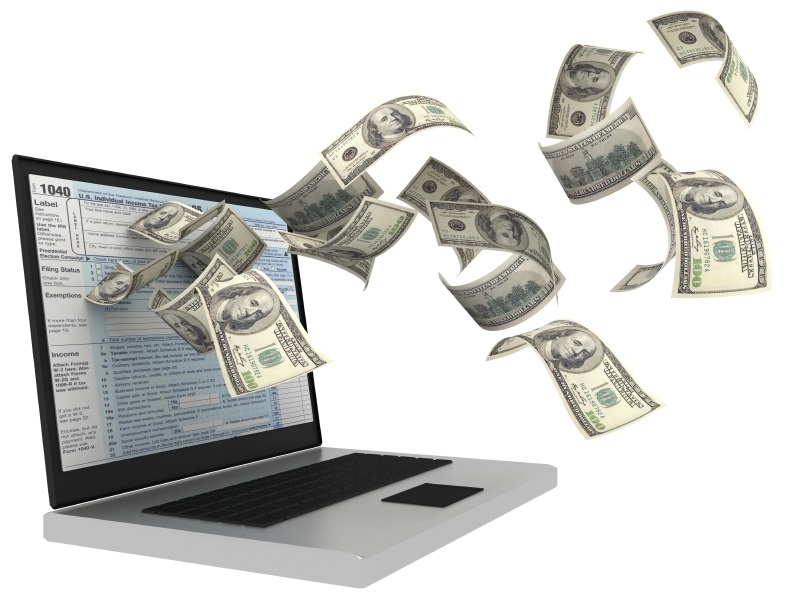 This year, the IRS is enabling you to use some or all of your refund to buy U.S. Savings Bonds. Now you can e-file and have your refund deposited in up to 3 different accounts – checking, savings, IRA, Savings Bond or other account.
Last year, TurboTax eliminated separate federal e-filing fees from our desktop products, enabling customers to e-file up to 5 federal returns, the limit set by the IRS, and to prepare and print an unlimited number of returns. TurboTax Online has always included federal e-filing at no cost.
If you haven't tried e-filing, this is the year. It's easy, fast and secure and the best way to get your money back in your pocket.