As we steadily roll towards the April tax filing deadline it's time to get serious about tax preparation. For the students out there, it's especially important to get a jump on things since there may be some extra items to track down and deductions to take care of. To make things easier, it pays to be organized.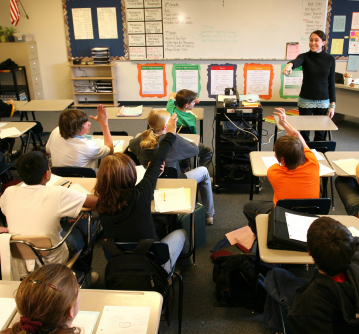 Above all else, make sure you file. There is a minimum threshold of income where you aren't required to file, but guess what? If you worked any job or received any pay check where taxes were withheld, you're going to be getting a refund. But you can only get that refund if you take the time to file, so it's certainly worth it even if you don't think you made enough money to be required to file.
If you did any work last year there's a good chance you will be receiving a W-2 or 1099 form from your employer. If you haven't already received those forms by now it is probably a good idea to check up on the status. If you moved at some point during the year there could also be a situation where the mail didn't get the forms to the right address or maybe were not forwarded properly. It is your responsibility to claim all income, so not receiving a form is not a valid excuse.
Another tricky situation for students who may work many different odd part-time jobs is keeping track of the income. One-time gigs or other non-regular income can easily be forgotten throughout the year so it pays to set up a spreadsheet or at least keep a folder at home with any check stubs or receipts.
Getting Your Deductions and Credits
Aside from organizing your income, it's important to also look for all of the deductions you're entitled to.  As a student you may qualify for a number of special deductions. This video breaks down a number of the most common deductions a student may qualify for.
Here is a breakdown of some of these credits:
Hope Scholarship Credit – Gives you a tax credit for up to 100 percent of your first $1,000 in tuition and fees and up to 50 percent for the second $1,000. The maximum credit is $1,500 and it applies to the first two years of college only.
Lifetime Learning Credit – Gives you a tax credit equal to 20 percent of your tuition and certain related expenses up to $10,000. The credit maximum is $2,000.
Higher education expenses deduction – This deduction could be as much as $4,000 for those who meet earning guidelines.
Stay Organized for Next Year
If this is one of the first years you'll be doing your taxes as a student it may be a little overwhelming, but things do get easier with preparation. You'll be filing taxes for the rest of your life, so the sooner you can get organized and stay organized, the less painful the process will be. Rather than waiting until just a few months before taxes are due to get things together you can start today by keeping detailed records of your income, saving important receipts, and planning ahead to take advantage of various deductions and credits. Then when tax time rolls around next year you'll be way ahead of the game.