With the holidays behind us, there's a mix of Christmas lights still on, the occasional song on the air, but it's starting to feel like tax time again. Last year, the average refund was $2994, which got me thinking; how will you spend your tax refund, 'naughty' or 'nice'?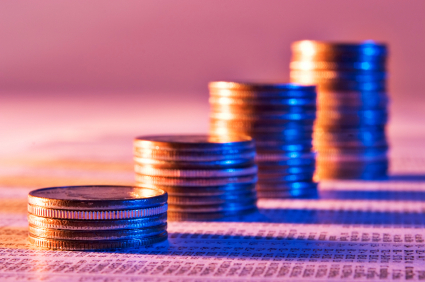 Let's start with a nice and responsible move – paying off a high interest credit card. Even with general rates so low right now, 18% interest on a credit card is still common. $3000 sitting on such a card will double in 4 years, so now's the time to get one of your New Year's resolutions going and use that refund to pay off some debt.
No credit card debt? Congratulations. Why not use that refund to jump start your retirement savings? If your employer offers a 401(k) match and you're not taking advantage to get the full match, now's the time. If you don't get any match, it's time to fund your IRA, whether you choose Roth or Traditional.
Feeling really nice? Year-end is when many decide it's Charity Time, but of course, charities have expenses year round. We live in one of the richest countries in the world, but there will always be those who are less fortunate to whom we can lend a helping hand. $3000 can go a long way to helping those in need. The $25 checks add up, but most charities pay special attention to the $1000 and above donors. If you're in good financial shape, now's a good time to be a big shot for a good cause.
On the naughty side, I found that one could spend over $400 Shopping for the most expensive possible dinner for two at Whole Foods. Nothing like a romantic dinner for two at home, and with your refund, you can plan one of these nearly 8 times over the year ahead.
Better still, if you want to stay entertained every night, a 60 inch Sony LCD TV is currently selling for $2000, add a TiVo Premiere ($340 for the first year), a Netflix account ($120) and you'll still have $576, enough for an iPad to control it all, and a year's supply of popcorn.
However you decide to spend this money, remember one thing – this isn't a windfall from the IRS, it's money that you earned and had withheld from your paycheck. You've just lent the government this money at zero interest. Time to head over to the IRS site and check out their Withholding Calculator which will give you the details you need to update your Form W-4 to request your employer hold back a bit less. This year, you'll just have to save up the old fashioned way, doing it yourself.