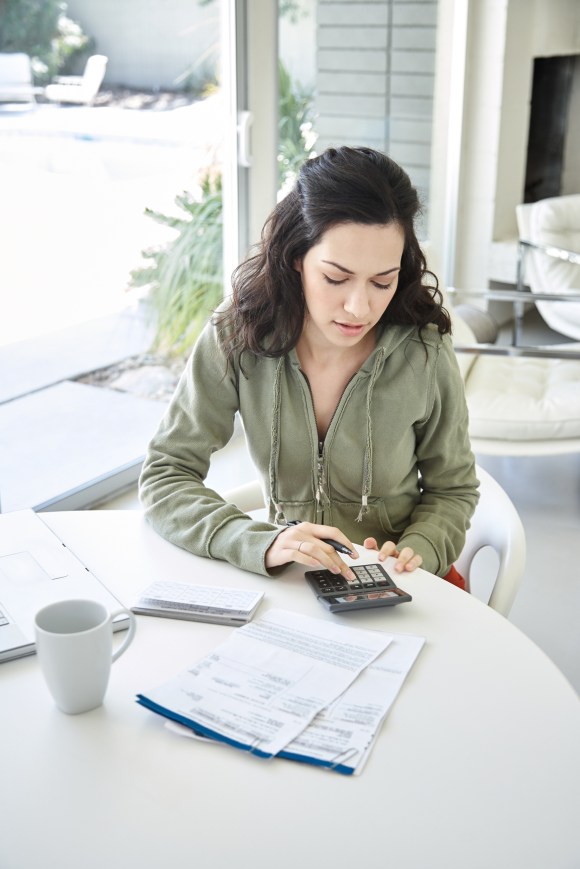 It's the time of year when talk about resolutions and goals are everywhere.  One of the most common goals is to save more money. It's often the case most of us say we want to lose weight, quit smoking, or save more money, but we rarely do anything to change our situation.
Why not take the last 2 weeks of January and commit to getting your personal finances in order? With cold weather in many parts of the country it's a great time of year to hunker down for an afternoon and get your financial house in order.  I call it my yearly checkup, like spring cleaning for my finances.
One of the benefits of getting things organized is that I'm prepared and ready to file my tax return as soon as I have all the necessary tax documents. We usually end up with refund despite efforts to maximize our paychecks, and by filing early we get our refund that much faster. Another benefit is that if you end up owing money on your taxes, you will know sooner, and be able to plan ahead. Here are 5 tips to help you get organized and get a larger refund, or reduce the amount you owe.
5 tips to help you maximize your tax dollars
Get Organized: Look through receipts, bank statements, and bills to find expenses that are tax-deductible. Expenses like college or professional courses, gas mileage if you use your car for work, and many others are deductible.
To itemize or not to itemize?: Don't assume you have too few deductions and take the standard deduction, make sure to run your numbers to see if you would be taxed less by itemizing. If you are itemizing, make sure you read through the instructions, you may miss something that could save you (or cost you) a lot.
Open a Traditional IRA: Even though your calendar may say it's 2010, you can still contribute to a Traditional IRA for 2009. This is a fantastic way to avoid owing money on your taxes. Maximum contributions for Traditional IRAs are $5,000 for those under 50, and $6,00 if you are over 50.
Track Charitable Contributions: Make sure you are valuing your charitable contributions of goods properly. Many people undervalue clothing, and other household goods. To keep track of chartible deductions use It's Deductible, a FREE product created by TurboTax that you can use online all year long. No more remembering what was in that bag you sent to Goodwill.
Look for Extra Credit: Credits are more valuable than deductions because they reduce your tax $1:$1. Make sure you thoroughly read and understand all the credits available. You may qualify for a credit that you didn't know about, such as the American Opportunity (formally the Hope) and Lifetime Learning credit that offset the cost of college tuition.
A bonus tip: Prepare for next year by keeping track of tax related expenses like medical co-pays, dependent care expenses, or capital losses in a simple spreadsheet. Have a folder or envelope in a handy spot to put all your relevant receipts and come 2011 you'll be ready to file in January.