Things were so crazy in the spring so you couldn't quite get around to filing your tax return.  Or maybe you weren't particularly busy, but created a list of 100 things you'd rather do than your taxes so you were unable to file by April 17.  Either way, your best move was to file an extension.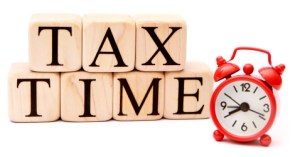 When is Your Extended Tax Return Due?
Your timely filed extension changes your deadline to file from April 17 to October 15.  Of course, this six month delay assumes you paid any tax you owed back in April. As the saying goes, an extension of time to file is not an extension of time to pay your tax.
How Do You File a Tax Return You Previously Extended?
To file an extended tax return, simply gather and enter the information from your W-2s, 1099s, and tax documents.  TurboTax will ask you the necessary questions to enter the appropriate information from your documents and help you complete your tax return.
What Should I Do If I Didn't File a Tax Extension?
If you missed the tax filing deadline and the deadline to file an extension in April, you should still file your tax return as soon as possible.  You may be missing out on your big tax refund and if you owe money you will continue to incur penalties and interest until you file your tax return.
Need More Time?
Years ago, filing an extension provided the filer with four additional months to file his or her return, until August 15.  Back then, you could apply for an additional two-month extension if you needed it.  While that second extension wasn't technically automatic, it was nearly so.  These days you automatically get the additional six months from the get-go.  On the other hand, that means no additional extensions are available so make sure you file your tax return by October 15.