Did you get a tax refund this year? If you're like one of the many taxpayers who gets a few thousand dollars back, you'll realize that it's a pretty sizable chunk of change regardless of your financial situation. Did you take such a large sum and simply deposit it into your high yield savings account without making any decisions on what you'll do with it? There are a lot of smart things you can do with that cash to make sure it improves your financial life and we'll discuss some of them today.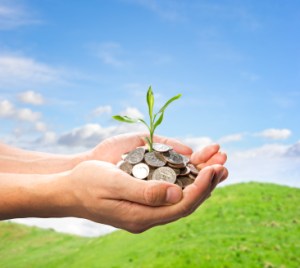 After you file your tax return, it's a good time to step back and consider your options. Your tax filing provides you with an opportunity to reflect on your financial situation, and decide what moves you can make going forward.
First Things First: Consider Adjusting Your Withholding
Once your taxes are filed, and you know how much money you owe, or how much money the government owes you, it's the perfect time to evaluate your income tax withholding. If you have a huge refund, you might consider reducing your withholding by filling out a new Form W4. That way, you have more money each month to use to your advantage, rather than simply giving an interest-free loan to the government. While it might be nice to get a fat refund check, the reality is that you are simply giving your money away to the government. Forced savings is better than no savings, but discipline will trump all that.
If you underpaid by quite a bit, you might consider increasing your withholding so you don't owe as much next year. While it's not terrible to owe at tax time, if you owe too much, the IRS will assess penalties and take even more of your hard earned cash. Planning to owe is a fine line to walk, and it's one to consider carefully. If you are self-employed, and you owe quite a bit, increase what you pay each quarter so that you don't as much next year.
Smart Moves for Your Tax Refund
If you are receiving a tax refund, you need to figure out what you will do with the money. Some of the smartest things you can do with your tax refund include:
Pay down high-interest debt – If you have high interest debt, such as credit card debt, you should make it a priority to pay some of it down with your tax refund. High interest debt is like an anchor on your finances, help yourself out by paying it down as much as you can afford.
Increase your retirement account contributions – Saving for retirement should be second on your list, behind paying down debt. Make a contribution to your Roth IRA or IRA, increase your contributions to 401(k), or simply put a little extra away in a savings account. You won't see the benefits of these savings for many years but the earlier you start, the better.
Contribution to a Health Savings Account – An HSA, if you are eligible, is a great way to save for your future medical costs. While it's not a priority, like the first two are priorities, it is smart and something to consider if you are eligible.
Use some of the money to start a passive income stream/invest – If you're fortunate enough to have avoided debt, juiced up your retirement accounts, start looking at ways to invest those funds to create an income stream for the future.
Make home improvements that can add to the value of your home – This one falls into the category of treating yourself while doing something financially smart. If there have been some home improvements you've had your eye on, like redoing your kitchen or bathroom, take some of the cash to do the job. It'll improve your enjoyment of your home plus increase it's value.
Take a vacation – Finally, try to enjoy some of it. If you're responsible enough to pay down some debt, increase retirement savings, and do all of the other responsible things on this list, take some of the cash and enjoy it. Take a vacation, buy something you've had your eye on, and live life. Think of it as an investment in yourself. You know what they say about all work and no play!
Consider How to Pay What You Owe
Many people find that they are unable to pay their taxes. Once you file, it's important to figure out how you discharge your obligation. The good news is that the IRS and most state governments offer payment plans. This can make it more affordable for you to pay what you owe. If you find yourself overwhelmed, the smart play is to set up an installment plan. You'll pay interest, but it's usually a better option than being charged fees due to late payments or paying high interest by putting it on a credit card or taking a payday loan.
Prepare for Next Year
Once you are squared away with this year's taxes, the smart move is to prepare for next year. Plan ahead for specific spending that can result in a deduction, or a tax credit. You should also consider organizing your finances so that you are keeping track of your tax-related receipts throughout the year. This will help you minimize your tax liability and help you avoid the last-minute rush each year.