Hardworking Americans and their families can turn tax time into savings time by using a portion of their tax refund to buy U.S. Savings bonds.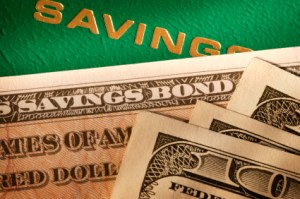 Setting aside a small amount of money in a safe place allows people to manage unexpected events, opens up opportunities for education and helps families build future financial security.
Tax time is the ideal time to think about saving. Lower-income families, especially those eligible for tax credits, can receive tax refunds that amount to as much as 20% of their annual incomes.  For many, tax time is the only time all year that they can save money.
"Buying a U.S. Savings Bond with your tax refund is an easy way to start saving", said Bernie McKay, director of The American Tax & Financial Center at TurboTax. "You only need $50 to get started and you'll earn interest so your money starts growing immediately. Tax time is the perfect time to get your financial house in order and  jumpstart saving for the future for you and the people you care about."
Why Series I Bonds?
U.S. Savings Bonds are a simple and versatile savings opportunity for average American working families.
Sold in denominations of as little as $50, Series I bonds, the type available for purchase through TurboTax, are available to every taxpayer who receives at least $50 in tax refunds. Taxpayers can use a portion of their tax refund to buy bonds and have the remainder deposited into a bank account or pre-paid debit card.
Savings bonds can be purchased as gifts for others, and many purchasers save for their children's education.
SaveYourRefund Sweepstakes
The SaveYourRefund Sweepstakes makes taxpayers a winner this tax season with chances to win $250 in weekly drawings or a grand prize of $25,000 by saving just $50 of their federal refund! Beginning February 1, 2013 and running through April 15th, 2013, all U.S. Citizens and legal residents over age 18 that are due a federal tax refund can save a portion of that refund using IRS Form 8888 and enter the sweepstakes.
The Sweepstakes, offered through Doorway2Dreams, a non-profit organization committed to improving the financial lives of Americans. will award multiple weekly prizes of $250 and all entrants will be eligible for a chance at winning the $25,000 Grand Prize. Visit www.SaveYourRefund.com to submit your entry.
Everyone at TurboTax is proud to help our customers and their families save for their futures. In fact, TurboTax has been a significant contributor to tax-time savings. Over the past three years, more than 75,000 tax filers have purchased U.S. Savings Bonds and accumulated more than $40 million for themselves and their loved ones.