We know that the best part of tax season is receiving your tax refund (and being able to spend it on whatever you may want or need)! In the 2017 tax year alone, the IRS issued more than 100 million refunds to American taxpayers, with the average direct deposit tax refund totaling about $3,000.
To help you get the maximum refund this year, we asked one of our TurboTax Live CPAs, Ernie Sadashige, for three tips to keep in mind while you file.
Keep Accurate Records
You're the expert on your life and your expenses, so make sure to keep good records and save your receipts. Keep track of costs related to things like health care, child care, education, home ownership, charitable contributions and other expenses that may be tax deductible. If you're self-employed, it's important to keep track of your business expenses.
Try to keep accurate records throughout the year and gather all of your documents in one place when you're ready to file your taxes.
Know Your Deductions
You may be surprised to find how many of your expenses may be tax deductible. For example, if you drove for your business, donated to charity, or paid out for prescriptions, you may be able to get tax deductions for your expenses.
But how do you know which tax deductions you qualify for? Because we don't expect you to be an expert, TurboTax asks you simple questions about your life and determines the tax deductions and credits you are eligible for based on your answers. You don't need to know anything about tax laws or tax forms. We'll coach you step-by-step to help get your taxes done right.
If you're self-employed, the QuickBooks Self-Employed mobile app can help you keep track of your business mileage and expenses and organize your receipts. You can track your income and expenses year-round and easily export the information into TurboTax Self-Employed when it's time to file your tax return.
If you've made charitable donations, the TurboTax® ItsDeductible app makes it easy to value and track your donations, so you get the biggest tax deduction possible. And when it comes time to file, information from ItsDeductible and QuickBooks Self-Employed can also be easily imported into all TurboTax products.
Expert Review
If you need advice along the way, you can use TurboTax Live to connect live via one-way video to a TurboTax Live CPA or Enrolled Agent to get unlimited expert help and advice as you do your taxes. With TurboTax Live, you can file confidently knowing that 100% of our tax experts are credentialed CPAs and Enrolled Agents with an average of 15-years of experience. Together, we'll ensure that you're getting the most money back possible in your tax refund and that your taxes are done right, guaranteed.
TurboTax Live Expert: Ernie Sadashige, New Jersey 
Ernie Sadashige is a CPA with 29 years of tax preparation experience, a financial journalist and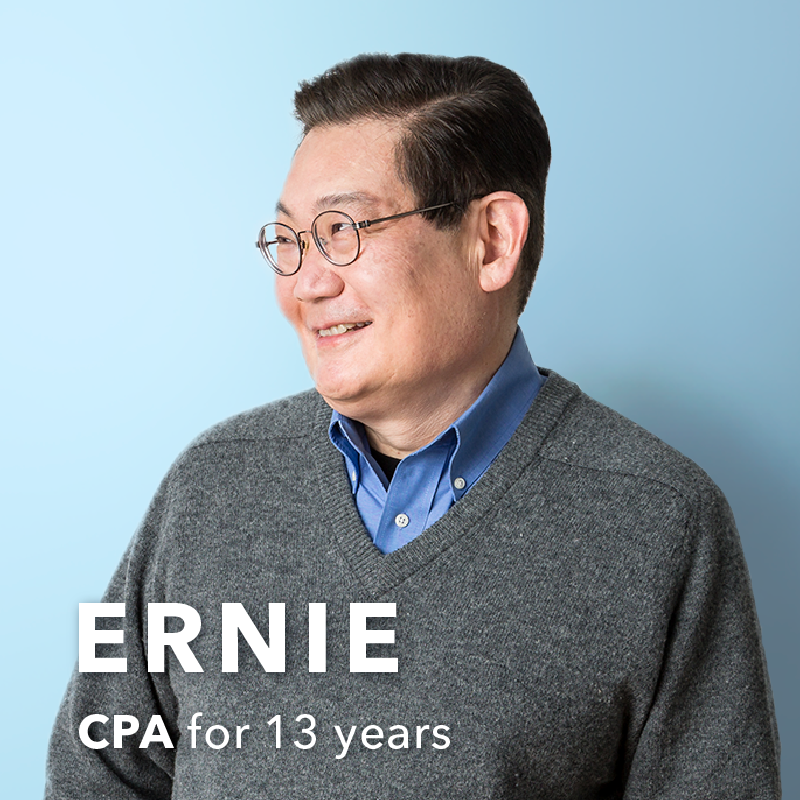 an inaugural member of the TurboTax Live team. At TurboTax, Ernie has helped customers as a tax expert in a variety of roles. Within his own practice, Ernie specializes in state and multi-state income taxation and small business returns. Along with his CPA license, Ernie is an Enrolled Agent, authorized to represent taxpayers before the Internal Revenue Service, and holds a Master's Degree in Taxation. Prior to joining TurboTax in 2007, Ernie was a tax accountant for both a top-five national accounting firm and a top 30 regional accounting group. He also served as an office manager and state tax specialist for a well-known tax preparation chain. Fun fact: Ernie once volunteered to be a bodyguard for the mascot for Philadelphia's pro baseball team!