Tax season is here, and with it might come new questions about your taxes or financial situation. One of the most common misconceptions among members of the Hispanic community is that you need to pay someone to prepare your taxes in order to get your biggest refund.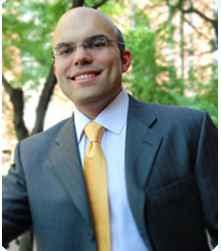 This can be very costly in terms of time and money. You work hard for your money and deserve to keep every penny of it.  By filing your taxes online with TurboTax, you could save an average of $100 or more over going to a tax store.
For this reason, TurboTax gives you the opportunity to learn how to take control of your financial future during a free webinar this upcoming Tuesday, February 26. The session will be led by Mike Periu, a financial expert with more than 14 years of experience in the Hispanic community.
He will share tips on how you can start taking control of your finances, starting with filing your own taxes by the April 15 deadline. Mike will also answer live questions during the webinar.
This webinar will only be in Spanish. To access it, follow these steps:
1.     Go online next Tuesday, February 26  at 7:00 p.m. EST (6:00 p.m. CST / 4:00 p.m. PST)
2.     Click on the following Webex link:
https://turbotax.webex.com/turbotax/onstage/g.php?d=667940175&t=a
3.     Follow the instructions on the screen and enter your city, name and email.
4.     Depending on your computer settings, Webex might ask your permission to install free and safe software.
We know you work hard to earn your money, so don't miss the opportunity to learn how to keep more of it by taking control of your financial future.