Back to school shopping can put a dent in your wallet, that's for sure. But in some states that pain is eased a bit by summer sales tax vacations. If you are lucky enough to live in a state that has one, do your shopping during the designated dates and you can skip sales taxes on clothing, shoes, school supplies, electronics and books.  Some states have extended the savings to hurricane preparedness supplies, energy-efficient appliances and firearms.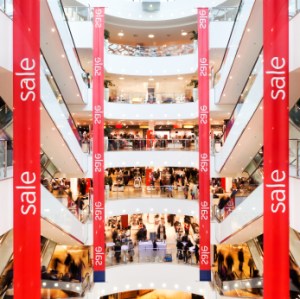 The first sales tax holiday was in New York in January 1997, to boost sales during the after-holidays retail slump. Now seventeen states are offering sales tax holidays, though New York is no longer doing so.
The sales tax holiday is usually three days, from Friday through Sunday, during a major shopping period such as just before school starts. The holiday applies to selected items, such as clothing and school supplies, and is often restricted by price, for example, clothing up to $100.
If you want to take a vacation from sales tax this summer, consult the list below to see when one is offered in your state, and then head for the air-conditioned mall to beat the summer heat and take advantage of the savings.
Happy shopping!
State

Days

Items Included/

Maximum Cost

1st Year

2012
Dates

Information Links *

Alabama

3

hurricane preparedness
generators –     $1,000
supplies –             $60

2012

July     6-8
http://www.revenue.alabama.gov/
Alabama

3

clothing –            $100
computers –        $750
school supplies –   $50
books –                $30

2006

August     3-5
http://www.revenue.alabama.gov/
Arkansas

2

clothing –            $100
school supplies

2011

August     4-5
http://www.dfa.arkansas.gov/
Connecticut

7

clothing/footwear $300

2001

August     19-25
http://www.ct.gov/
Florida

3

school supplies –    $15
clothing –               $75
2010+
August     3-5
http://dor.myflorida.com/dor/
Georgia

2

school supplies –     $20
clothing –             $100
computer –        $1,000
2012+
August     10-11
Georgia

3

energy and water efficient products –         $1,500
2012+
October     5-7
Iowa

2

clothing  –            $100

2000

August     3-4
http://www.iowaccess.org/tax/

Louisiana

2

all TPP –            $2,500

2007

August     3-4
http://www.revenue.louisiana.gov/
Louisiana

2

hurricane preparedness items –             $1,500

2008

May 26-27
http://www.revenue.louisiana.gov/
Louisiana

3

firearms, ammunition and hunting supplies

2009

September     7-9
http://www.revenue.louisiana.gov/
Maryland

3

energy star products
2011
February     18-20
http://www.comp.state.md.us/
Maryland

7

clothing & footwear-$100
2010
August     12-18
http://www.marylandtaxes.com/
Mississippi

2

clothing & footwear – $100

2009

July     27-28
http://www.dor.ms.gov/
Missouri

7

energy star products$1,500

2009

April     19-25
http://dor.mo.gov/
Missouri

3

clothing –                 $100
computers –          $3,500
school supplies –        $50

2004

August     3-5
http://dor.mo.gov/
New Mexico

3

clothing –                 $100
computers –          $1,000
school supplies –        $15

2005

August     3-5
http://www.tax.newmexico.gov
North Carolina

3

clothing –                 $100
school supplies –       $100
instructional material –                             $300
computers –          $3,500
other comp. –           $250
sports equip –            $50

2001

August     3-5
http://www.dornc.com/
North Carolina

3

energy star products

2009

November     2-4
http://www.dornc.com/
Oklahoma

3

clothing –                 $100

2007

August     3-5
http://www.tax.ok.gov/
South Carolina

3

clothing
school supplies
computers
other

2000

August     3-5
http://www.sctax.org/
South Carolina

2

guns, rifles & handguns

2008

November     23-24
Tennessee

3

clothing –                 $100
school supplies –       $100
computers –           $1,500

2006

August     3-5
http://tn.gov/revenue/
Texas

3

energy star products
air conditioners – $6,000; other –                $2,000

2008

May     26-28
http://www.window.state.tx.us/
Texas

3

clothing,backpacks and school supplies-        $100

1999

August     17-19
http://www.window.state.tx.us/
Virginia

7

hurricane preparedness items –                      $60
generators –          $1,000

2008

May     25-31
http://www.tax.virginia.gov/
Virginia

3

clothing     –             $100
school supplies –         $20

2006

August     3-5
http://www.tax.virginia.gov/
Virginia

4

energy starproducts               $2,500

2006

October     5-8
http://www.tax.virginia.gov/