The IRS begins accepting 2010 tax returns affected by IRS processing delays on Monday. There are officially no longer any reasons to wait to file your taxes!
Starting Monday, you can e-file your tax return with TurboTax, even if you are itemizing deductions or claiming the Higher Education Tuition and Fees Deduction or the Educator Expense Deduction and get your refund back in as little as 8 days with direct deposit.
"It's time to get down to business and claim your tax refund," said Bob Meighan, CPA and vice president of TurboTax. "More than 75 percent of all taxpayers got a refund last year and, according to the IRS, federal refunds averaged almost $3,000. You want that money back in your pocket where it belongs and TurboTax guarantees you won't get a bigger tax refund anywhere else.*"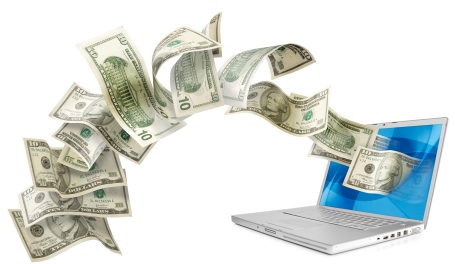 Already Filed With TurboTax?
TurboTax began accepting e-filed returns on Jan. 6 for all taxpayers and held returns for taxpayers impacted by IRS processing delays and unable to e-file. The IRS will open e-file for those returns Monday, Feb 14.  However, during the week of Feb. 14-18, the IRS is limiting the number of tax returns it accepts daily to manage their systems capacity and ensure successful filings of all returns.  The IRS has required that transmitters of e-filed returns, including Intuit, to stagger submission of returns from Feb. 14 to Feb. 18.
This means that some taxpayers may experience delays in their return processing and in the time it takes to receive their federal tax refund.  We know getting a fast refund is important to customers and we are working closely with the IRS to process all tax returns as quickly as their systems will allow.  You will receive a confirmation from TurboTax that your return has been successfully e-filed and will receive acknowledgment that the IRS has accepted your return 24-72 hours after.
Where's My Refund?
With tax season officially in full swing, the most popular question we get is "Where's my tax refund?"
TurboTax has a quick and easy answer. "MyTaxRefund" is a free, easy-to-use iPhone and iPad app that helps you get the status of your federal tax refund. If you e-filed your return, sorry no snail mail, you can download the MyTaxRefund app to get the status of your return and see the IRS estimate on when your refund will be received.
* To learn more about TurboTax products and Maximum Refund Guarantee details, go to TurboTax.com.