It's Daylight Savings Time and at 2:00 AM Sunday morning we spring forward. Although we lose an hour of sleep, we gain more daylight and reduce our electricity bill.  In the spirit of saving energy and Daylight Savings Time, Joe Taxpayer shares other energy efficient tax tips in time to save more money at tax time.
The Fiscal Cliff is behind us, an agreement to avoid the cliff was codified in the American Taxpayer Relief Act (ATRA). Among the golden nuggets within ATRA were the extensions of particular tax credits relating to Energy-Efficient Improvements to your home to help you save more of your hard-earned money.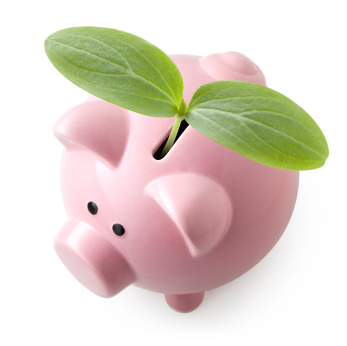 First, let's look at the improvements that qualify, starting with the items that fall under the Residential Energy Efficient Property Credit:
Solar Electric (i.e. Photovoltaic Panels)
Solar Water Heating
Small Wind Energy (Windmills)
Geothermal Heat Pumps.
Fuel Cells
Expenses for the above items are applicable to either your main home or your vacation home, with fuel cell being the single exception, main home only.  In addition fuel cells are limited to 30% of cost up to $500.
A 30% credit is available for any or all of the above improvements whether they are added to an existing home or at the time of construction of a new home. Keep in mind the difference between a Tax Credit and a Tax Deduction. Put simply, the tax credit is like a cash discount on the item purchased. Drop $10,000 on a solar panel installation, and Uncle Sam hands you back $3000 tax credit. Additional rebates are available on a state-by-state basis. To learn more about the benefits your state offers, the Database of State Incentives for Renewables & Efficiency, funded by the Department of Energy, will help you find the details. These credits are currently scheduled to be available through 2016.
The next group of improvements fall under The Nonbusiness Energy Property Credit. This tax credit is more limited than the Residential Energy Efficient Property Credit. It's capped at a $500 credit total for all years from 2005 through 2013. It includes expenses for the following qualified energy efficiency improvements:
Insulation or any system designed to reduce heat loss
Exterior Doors
A metal roof designed to reflect heat
Exterior Windows
The next category of credit worthy items are residential energy property costs. These include:
Central Air Conditioners
Gas, propane, or oil furnaces and qualified natural gas, propane, or hot water boilers.
Advanced main circulating fans for the systems included in this group.
You don't need to worry about which types of purchases apply to a given credit.  TurboTax figures out which tax credit your eligible for. Back in 2010, I was finishing my basement, and part of the process was to have professionals install solid foam insulation against the foundation.
Of course, I had been saving all my receipts for material as I went along as this would be added to my home's cost basis, but what a pleasant surprise I had while working on my return for the year. TurboTax asked me if I had these expenses and gave me the appropriate tax credit and put $1500 back in my pocket.
Daylight Savings Time is here and you can save money by using less electricity, but if you made energy efficient improvements don't forget to have your receipts ready when you prepare your taxes so you can take these tax credits and save more green this tax season.
The Non-business Energy Property Credits are scheduled to last through 2013, so if you've not taken advantage of these and used up your potential credits, you might consider doing so this year. You'll get a bit of a tax refund and the chance to save on your energy bills in the years to come.