As taxpayers, we are always looking for ways to maximize our income. The Internal Revenue Service (IRS) offers certain tax credits to help us with our expenses and savings surrounding two financial issues that are of great importance to our future: our education and retirement. These are some of the credits for which you may qualify and be one step closer to your financial success.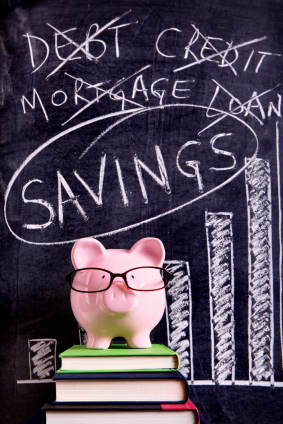 Education Tax Credits

If you, your spouse or one of your dependents paid for higher education or post-secondary expenses in 2012, you may qualify for one of these education tax credits: The American Opportunity Tax Credit or the Lifetime Learning Credit. These credits are available to help you pay for tuition or other related school expenses, as long as you didn't pay for them with tax-exempt scholarships. TurboTax will help you choose the credit that helps you keep more of your money, but you cannot claim both of them.
The American Opportunity Tax Credit covers expenses during the first four years of post-secondary education. To qualify, the student must be studying towards a degree; enrolled in school at least part-time during the academic period; and not have been convicted of any drug-related offense.
The Lifetime Learning Credit is not as generous as the American Opportunity Tax Credit, but it is available for students who paid for any expenses related to qualified post-secondary education, whether it was a four-year program or not. Similar to the American Opportunity Tax Credit, this credit can be claimed for tuition and enrollment expenses. You can also claim expenses for required books or equipment if you paid the school directly for them.
| | | |
| --- | --- | --- |
|   | American Opportunity Tax Credit | Lifetime Learning Credit |
| Maximum Credit | $2,500 per student | $2,000 per household |
| Maximum Modified Adjusted Gross Income (MAGI) | $90,000 if single, widow or head of family ( $180,000 if married and filing jointly ) | $62,000 if single, widow or head of family ($124,000 if married and filing jointly) |
Some expenses that are not eligible for these credits include expenses related to housing, insurance, transportation, medical expenses and others that are not directly related to the completion of any type of post-secondary studies. TurboTax can help you determine which credit will provide you with more benefits and which expenses you can include when claiming the credit.
Saver's Credit
If you have  followed the wise advice of saving for your retirement and you have low or moderate income, the IRS could reward you with up to $1,000 ($2,000 if married and filing jointly) to help you save for your future. Contributions to investment accounts for retirement such as an IRA, Roth IRA, 401 401(k), 403(b), 457(b) and other voluntary contributions could help you meet the requirements to receive this credit, including:
You must be at least 18 years old
You cannot be claimed as a dependent by someone else
You cannot be a full-time student
You can claim up to 10%, 20% or 50% for the first $2,000 you saved
The credit amount depends on your adjusted gross income, which cannot be more than:

$28,750 if you file as single, married filing separately, or widowed
$43,125 if you file as the head of a family
$57,500 if you file as married filing jointly
If you contributed any amount towards your retirement or have education expenses in 2012, TurboTax will help you determine if you qualify for these tax credits by asking you a series of simple questions while filing your taxes so that you can keep more of your hard-earned money.