This summer, my wife and I will be expecting our first child. It's an exciting, exhilarating, and very scary time in our lives but it's one that we are looking forward to with open arms. The last few months have had me scrambling to get our affairs in order since, as every parent seems to be telling us, our lives will change forever. It's better to get everything organized before your life changes forever, right? Read on for more tax tips for a new baby.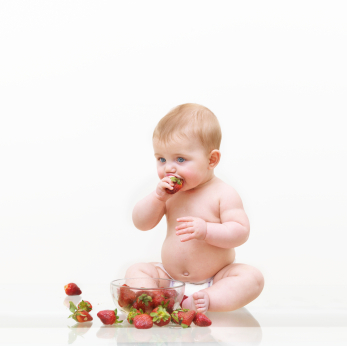 That said, one of the nice things about the tax code, and there aren't too many nice things, is that there are a litany of tax benefits available only to families (or at least family units with dependents, such as children). I hadn't spent much time thinking about it until just recently but I collected a bunch of tax tips I hope to use after our kid comes screaming out of the womb.
Amend your health insurance. Having a child is considered a "life changing event," which means you will be permitted to change your health insurance policy. This might be a good time to add the little one to your plan or make other changes you forgot to do the last time your plan renewed. The IRS states that you have 31 days from the event date to make changes but check with your provider for their schedule.
Take advantage of that dependent care FSA. A dependent care FSA is an flexible spending account that can only used for dependent care. You can adjust this after a life changing event, so if you are still expecting and didn't set one up yet, don't fret. You can always adjust it after the birth. This will be offered by your employer and you can read more about it in Publication 503. How much you can save will depend largely on your tax bracket but every little bit helps!
Child and Dependent Care Credit. In addition to the dependent care FSA, which is offered through your employer, there is a care credit that gives you a credit for expenses associated with supporting a "qualified dependent," which would include your new child. The maximum credit you can receive for this, which is adjusted based on your income and actual expenses, is $3,000 a year.
Child Tax Credit. The Child Tax Credit is a tax credit you get just for having a child! There are income limitations (the phase out starts at $110,000 and ends at $130,000) but it's a direct tax credit of up to $1000, not a tax deduction, so it can have a big impact on your tax bill. This credit may be refundable depending on your income.
Adjust your withholding. Now that you have a new baby, you have a new dependent and that reduces your tax bill. As a result, to avoid a larger than necessary tax rebate, you should adjust your withholding with your employer. This can be done by filing a new W-4 form and I recommend talking to your HR department to find the best way to do that.
Check eligibility for the Earned Income Credit. The Earned Income Tax Credit is a credit given to low income individual and families, but the limit is quite low for those without children. In 2010, the limit was $18,470 for joint filers without children but it rises to $40,545 if you have one child. Check to see if you may now be eligible for the EITC after you have your baby.
Consider a 529 plan or Coverdell Education Savings Account. With that child comes potentially going to college in eight years (and paying for it!). Now might be a good time to take a look at 529 plans, Coverdell ESAs, and other higher education perks. Coverdell ESAs are like Roth IRAs for education and 529 plans, which vary from state plan to state plan, are a little like very limited 401(k) plans for education.
Get some sleep. I know that's not a tax tip but being well rested is a good life tip!
Good luck!