With the end of 2012 quickly approaching we asked our expert bloggers to reveal their favorite end of year tax tips.  It's not too late.  Maybe you can take advantage of some of these tax tips to keep more of your money.

Elle Martinez Couple Money
Before this year ends, make sure you take some time to get yourself and your taxes squared away. Not only can you lower your tax obligations, but you may also be able to get a bigger refund.
My end of year tax tip is to make sure you get all your tax deductible expenses organized and done before January comes. If you are self-employed there are some helpful tax deductions (like the home office deduction ) that you can qualify for, but sometimes get skipped because you can't find receipts.  Review your business upcoming needs such as office supplies and equipment, then take advantage of the sales going on right now. Whether your self-employed or not, putting in a bit of effort now can be a huge money saver for you.
JoeTaxpayer Financial Commentary for the Average Joe
Most readers are aware that you are able to deposit to your IRA or Roth IRA up until Tax Day, which will be April 15th, 2013.
On the other hand, the ability to convert to a Roth IRA ends on December 31st. Are you convinced tax rates are heading up? Will a marriage in next few years send you into the next tax bracket? Are you retired and find your Required Minimum Distributions are rising faster than you'd like?
If any of these situations apply, a Roth conversion might be a good idea. The process is simple, one form to fill out to tell your bank or broker exactly how much to convert from your Traditional IRA to a Roth account.
Michael Rubin CPA, CFP Total Candor
This is my favorite end-of-year tax tip because it does more than save you on your taxes.  When you increase your 401(k), 403(b), or similar qualified workplace retirement plan, you immediately save taxes.  Most other year-end tax tips require that you wait until you file your tax return before you can actually realize the benefit of your strategy.  However, when you increase your retirement contribution, your tax withholdings decline in the very next paycheck. That's a pretty immediate payback.  In addition to immediate savings, you also save money for your future at the same time.
If your employer matches your contribution and you haven't already maximized the value of the 2012 match, remember that your match is a use it or lose it phenomenon. As a result, an increased year-end 401(k) contribution allows you to claim more or all of that free money you'd otherwise forfeit forever.
Phil Taylor, CPA PT Money
My favorite end of year tax tip has to be contributing more money to your 401K or Traditional IRA. This move has two major benefits:
1. If the contribution qualifies as tax deductible, you'll save significant money on your taxes; and
2. You're saving more money towards your retirement. We all need more cash when we retire. Before making this move, make sure you're aware of the annual income and contribution limitations so that you're on good terms with the IRS.
Ginita Wall, CPA, CFP® Plan for Wealth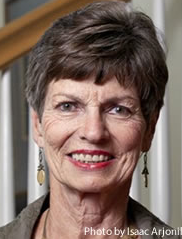 Tax-deductible IRAs. What could be better than a tax-deductible IRA? A Roth IRA. It isn't tax deductible, but the money you withdraw at retirement will be tax-free. With a regular IRA you'll have to pay income tax on all withdrawals. For most people, the Roth IRA will produce superior results over the long run.
Jeremy Vohwinkle Generation X Finance
One of my favorite last minute year-end tax tips is to make January's mortgage payment in December. This is virtually painless if your typical mortgage payment comes out on the first, or at least early in the month because you're simply paying a bill you'd otherwise be paying a few days early and getting credit for the interest deduction in the current year. Just keep in mind that in order for this to work you need to pay your regular January mortgage payment and make it clear you're not making an additional December payment. Additional payments typically apply only to principal, and while that will help you pay off your loan sooner, it won't provide the added mortgage interest deduction you're looking for.
Jim Wang Bargaineering
If you do any investing at all you probably have some gains and some losses. If you have unrealized losses, consider taking advantage of tax laws that allow you to offset your winners with losers. To figure out taxes on your investment gains and losses, you take your gains and subtract your losses. You owe taxes on the net profit.
The wash sale rule is in place to establish what losses you can claim. If you own a stock, or mutual fund, and you sell it to offset some of your gains, you aren't allowed to purchase that security, or a "substantially identical" security, again within 30 days. You also aren't allowed to purchase shares within 30 days ahead of a sale, with the thought that you're selling the other "losing" shares.