There are several advantages of going to college, whether it's you, your spouse, or your children. One of the more immediate financial benefits actually involves your taxes. Did you know that there are plenty of education tax credits and deductions that can help you lower your taxable income?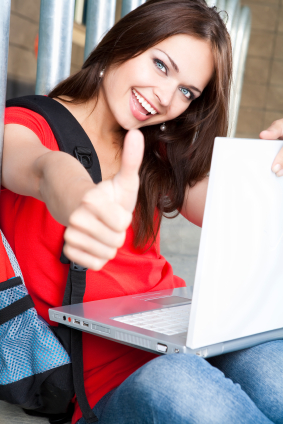 I want to share some of the biggest ones available right now so you can see which one your family would qualify for and would benefit from the most when you prepare your taxes before the tax deadline.
American Opportunity Credit
Originally called the Hope Credit, the American Opportunity Credit allows those seeking a post-secondary education a tax credit of up to $2,500 per qualifying student. Qualified expenses include tuition and fees.
It has been expanded from covering 2 years to 4 years and now you can claim the expenses you paid for required course materials.
Lifetime Learning Credit
Like the American Opportunity Credit, the Lifetime Learning Credit allows you to receive credit for qualified education expenses you paid.
There is no limit to the number of years you can use the Lifetime Learning Credit, so if you're taking classes to keep certified, this may be an option for you. Please be aware that you can not claim both the American Opportunity Credit AND Lifetime Learning Credit in the same year.
Deducting Tuition and Fees
If your income doesn't allow you to take advantage of the American Opportunity or Lifetime Learning Credit, you may still be able to deduct some of your education expenses under the Tuition and Fees Deduction. This deduction can be worth up to $4,000, lowering your taxable income for the year.
To qualify for this deduction, please make sure that you're claiming this for either yourself, your spouse, or your dependent.
Student Loan Interest Deduction
Just because you finished college doesn't mean you have no tax breaks. If you have student loans, you may be able to deduct the interest you paid on the loans in 2012. If you meet the income requirements (modified adjusted gross income (MAGI) is less than $75,000 for single filers and less than $155,000 for those married filing jointly) then you may be able to deduct up to $2,500.
Even better, you don't have to itemize your deductions to claim this on your taxes. Federal student loans would meet the criteria for deducting student loan interest, but a loan from a relative would not.
Thoughts on College and Tax Breaks
There are other tax deductions you may want to look into, including setting up tax advantage accounts for your younger children who won't be attending college for some years. Using tax software like TurboTax can help you uncover what you're entitled to and simplify filing your taxes so that you can keep more money in your pocket.
I'd love to hear from you about your family's take on this topic. If someone in your family is going to college, which tax credits and deductions have you used?