'Tis the season for gift-giving, to be sure. But don't forget to include those in need on your gift list. Many people give money to their favorite charity or drop a few bills and loose change into the Salvation Army kettle, but did you know that there are other ways you can give and save on your taxes at the same time?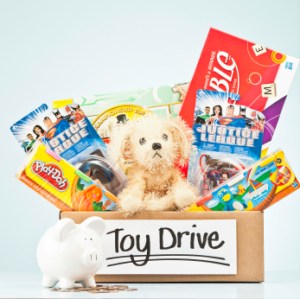 1.  Holiday decorations, flowers and food. If you throw a big extravaganza holiday party with elaborate ornaments and decorations, you'll likely have food left over after the guests leave. Take the leftover food, flowers and reusable decorations to a homeless shelter, women's center or similar non-profit organization.  Not only will you have done a good deed, but with a receipt, you'll be able to take a tax deduction on this year's tax return for the value of the items donated.
       2.  That special holiday dress. If you bought a dress to wear at a special holiday event, after it's over consider donating your clothing to a non-profit organization such as Goodwill or a homeless shelter. Or you can sell your special dress on eBay, Craigslist or through a consignment shop, and donate the proceeds to charity.
       3.  Toys.  Many local charities have toy drives this time of year, to obtain gifts to give to children in need. Keep your ears open and drop off the items at the designated spot, or seek out the U.S. Marine Corps Reserve Toys for Tots Program (www.toysfortots.com), or ask for information at your local toy retailer.
       4.  Donate canned and boxed food. If you have boxed or canned food that is languishing in your pantry, each December toss the cans, bottles and boxes into a paper bag and take the bag to the drop-off point at your local grocery store. You'll be helping a family in need and cleaning out your pantry, all at the same time.
        5.  Clean out your closets and donate to charity the old clothes, sporting goods, books, and other household goods that you no longer use. You will welcome the New Year with new space in your life, and get a quick tax deduction to boot. Document these donations by making a list of the items at the time you donate them. And don't forget to include those holiday gifts from seasons past that you didn't use and pushed to the back of the closet.
        6.  Take a tax deduction if you can. To garner a tax deduction for donations the property donated needs to be in usable condition, and establish its fair value. For most clothing and household goods, that's the thrift shop value. You can use TurboTax ItsDeductible to determine the value for most household items.  You'll also need a signed receipt that proves you made the donation.