For some people starting a business has been a dream they have planned for since they were young. For others, they've become entrepreneurs through necessity. For myself, it was a mix of both, I resigned from an office position and as I was searching for a job I did some side work for a friend who needed an extra pair of hands with his business. I had some experience with web copy from my then-hobby of blogging.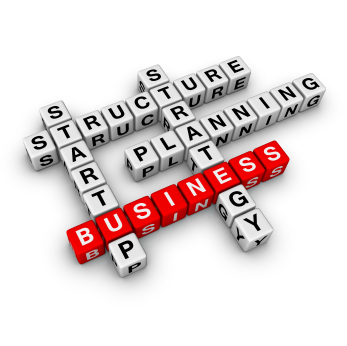 From working with him and taking on some side projects, I was able to get an income stream that allowed me to work for myself. I then started building my business and I love it. If you want to start your own business, here are some tips to make it easier for you.
Have a Well Thought Out Plan
No doubt you've seen people mentioning having a business plan written out with an analysis of competition, target market, projected financials, and so forth. Depending on the kind of business you want to start, you may not need this. However, with any business you do need to sit down and figure out:
What do customers/clients need? What problem is your business solving? Even if you have the interest and the skills for the business, you have to have a market to make it profitable.
How is my business the best solution to their problem? You have to clearly define your unique selling proposition.
What is a reasonable goal for revenue from this business? You may have an idea or service that can be incredibly helpful to others, but can you make a profit from it? No one can predict the future, but most people can get an idea of what to reasonably expect with certain inputs and by comparing competitors.
If you're having a hard time answering the above questions, take some time to work out answers before you invest a huge amount of time and money in the business. You don't need a big marketing department or bank account to get started with a business, but you do need a solid plan.
Use Free Resources to Start and Build Your Business
I also highly recommend using resources such as SCORE and the Small Business Administration to help you get your business off the ground and on the right foot. There are plenty of free workshops available online and offline that can assist you in advertising strategies, incorporating your business properly, and handling your business finances.
The real benefit of using resources like SCORE is that you get professional advice from people who have been in your shoes or who have extensive experience with running a business. You don't need to master everything to start a business; you just need a network of people who can assist you in building it. Taking advantage of these free resources can help you reduce mistakes that can cost the business money or worse.
File Your Taxes Properly
Of course, with any business you need to be on top of your tax obligations. The IRS makes it easy for you to acquire your Employer Identification Number (EIN) by applying online. You can also take care of your estimated taxes online through  Electronic Federal Tax Payment System. If you want to enroll, here's what you need to know.
For filing taxes, I personally use TurboTax and I review everything once it's complete. Each business is different, so you have to decide for yourself what option is best for your tax needs.
Thoughts on Starting a Business
How many of you are thinking about starting a business? What is your biggest concern before jumping in? For those who have started your own business, could you please share what has helped you to succeed?