The start of a new year always brings a slew of resolutions, vowing to make this year different than last – from health, to relationships to finances and more.  But with a few simple strategies, you truly can make 2012 the year you finally take control of your finances.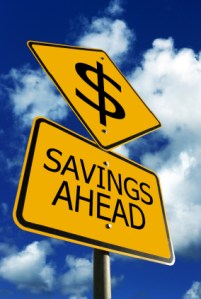 Here are a few tips to help you get started:
Reduce Your Credit Card Debt
Did you know that 14 million Americans are still paying off their holiday bills from 2010? Or that the average household currently has about $15,000 in credit card debt? As you rethink needs versus wants in 2012, regain control by paying down the balance of the credit card with the highest interest rate first.  There are free sites out there like Mint.com that will help you establish a budget and goals.  Alternately, look into doing a balance transfer which will help you consolidate high-interest rates to less expensive cards.
Save More & Spend Less
Get this: About 60% of overall purchases are spontaneous, and the average cost of an impulse buy is about $100. Stop the madness!  You can put more cash in your pocket in 2012 by separating your wants from your needs.  Need cash immediately or want to kick start your savings? File your taxes now! Tax refunds are averaging about $3,000 and if you choose e-file and direct deposit you may get that money back in your pocket in as few as 7 days versus 4 – 6 weeks for a paper return. You can also save on fees and learn about your fiscal health by using TurboTax.
Boost Your Credit Score                  
These days, you need a score of about 720 or higher to get the best rates. Score high and you can save thousands of dollars; score low, and it's not only tough to get a loan, but also rent an apartment or even land a job. Make 2012 the year you improve your credit score. You can do this by paying your bills on time (that accounts for 35% of your score), paying down your debts (the amount you owe is 30% of your score), and keeping the credit card spending under control. You should utilize no more than 30% of your available credit and ideally only 10%.
Fund An Emergency Account
Fewer than four in ten Americans have a fully funded rainy day account! That's a scary prospect, given how fragile this recovery is. You need a cushion: if possible, at least six months to a year's worth of salary set aside in an accessible account (such as a money market account) to cover unexpected expenses or replace interrupted income.
Get Serious About Retirement
First, run the numbers to see just how much money you're going to need to live comfortably in your retirement. Then, get to work. Stash away as much as you can into an employer-sponsored plan (the contribution limits have gone up from $16,500 in 2011 to $17,000 in 2012; $22,500 for those 50 years of age or older), and take full advantage of company matches.  You should also consider spending less, working longer and redefining your vision of retirement.