How much should you save for retirement? That's the million, two-million, or five-hundred thousand dollar question. The thing is, there is no magic number. What you need to save will be different than what I have to save, and what I have to save will be different than what my sister has to save, and so on. Ultimately, what you need to save for retirement depends on a number of factors that a simple rule of thumb just can't adequately answer. So, we're going to talk a little bit about how to determine how much money you need to save for retirement.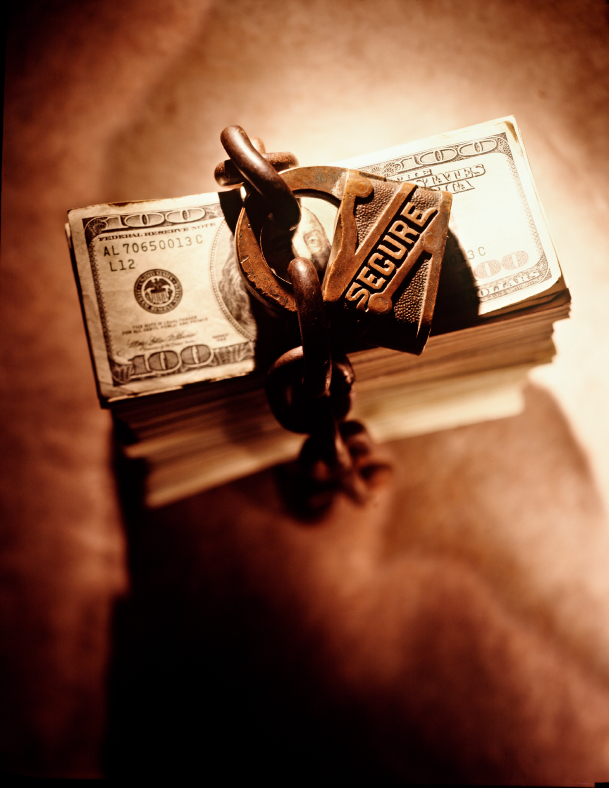 Length of Retirement
The first thing you'll need to consider is how long you expect to rely on retirement income. Time plays one of the largest roles in determining the size of your nest egg. Somebody working until they are 70 needs far less in the bank than somebody planning to retire early at age 60. Not only that, but early retirees may not have the benefit of receiving Social Security or Medicare for a few years which can significantly increase the amount of money needed.
So, take a look at what you plan on doing. Things may change, but you have to start with some sort of expectations. If you're assuming you'll retire at age 65 and plan on living to 85 that will at least give you a starting point. Now you know that at the very least your nest egg should cover about twenty years of income.
The Kind of Retirement
What you actually do in retirement will ultimately dictate how much money you need. If you will retire debt-free, no mortgage, and don't plan on doing any traveling or buying a new home or anything, your retirement expenses may be very low. On the other hand, if your retirement vision consists of buying a new condo on the beach in Florida and traveling to Europe every summer, well, that's another story.
You need to sit down and actually think about what you want to do in retirement so you can create a better picture of what your income needs will be. Obviously, the younger you are, the more these dreams and costs can change, but you can still create a ballpark figure by looking at what things cost now and adjusting for inflation. A good inflation rule of thumb is an average of 3 percent per year. Another way to think about it is the cost of something doubling every 25 years.  So, if your projected annual income in retirement would be about $30,000 in today's dollars, know that in 25 years that means it will probably cost you roughly that.
Putting it All Together
After you've determined how much your annual retirement will cost and figured out roughly how many years you'll need to rely on that money it's time to create your magic number. Using the information above, let's say I'm 30 years old today, plan on retiring at age 65, and expect my retirement income to be about $30,000 a year based on today's dollars. Adjusted for inflation, that means my retirement expenses when I retire will likely be about $80,000. Then if I plan that money has to last another 20 years in retirement, I end up with a figure of $1.6 million.
Don't be shocked at the number just yet. It may sound like a lot, but let's look at how you can get there. In the same example, that leaves me 35 years to save up to this goal. So, utilizing my company 401(k) or IRA I can start putting money aside and let it grow. Remember, there are tax breaks here as well that will ease the pain. It won't actually require putting aside the entire $1.6 million since we have time and compound interest on our side.
Assuming I already have $25,000 tucked away for retirement, I could reach my nest egg number by saving $12,000 per year and earning a somewhat conservative 6 percent average annually. Depending on your situation and how much you already have saved or need to save that may still seem like a lot, but remember that we're basing it off of needing to fund our entire retirement ourselves. Whether you like the direction Social Security is headed or not, chances are you're going to receive some retirement income there as well, and that will cut into how much of your personal money you need to use. But when planning, I feel it's always best to plan for the worst and assume it won't be there at all and if it is, that's just a bonus.
Get Started Today
If this example has done anything, hopefully it illustrates the importance of saving for retirement. I know young people feel there's no money to be saved and there's plenty of time to catch up, but you really need to get started as soon as possible. Maybe you can't put away enough each year right now to meet your goals, and that's okay. As long as you're saving something you're on the right track. Besides, what seems like a lot of money today might feel like a drop in the bucket in 20 years and you may be able to comfortably save double or triple what you need to each year. So stop kicking the tires on your retirement plan and start putting some money away. A little bit goes a long way over time.