Time is running out for you to take advantage of the tax incentives provided by the American Recovery and Reinvestment Act (ARRA). The ARRA (or stimulus package) was unleashed on our down economy in February of 2009. Regardless of your politics, or it's actual effects on the Economy, the stimulus is available for the taking.
Because it's been several months since the act was first rolled out, I thought I'd revisit some specifics about the incentives, as well as any related deadlines. Hopefully you can find something here that applies to you and your particular situation.
Buy a Car: New Car Sales Tax Deduction
If you purchase a new car, light truck, motor home, or motorcycle you may be eligible for a federal tax deduction of the state and local taxes you pay on the new purchase. That probably amounts to around $2,000 in tax deduction for a $20,000 car. Depending on your tax bracket, you could save around $500 in taxes. The deduction phases out at certain income levels, and only applies to cars under $49,500. Deadline: Purchase the new vehicle by December 31, 2009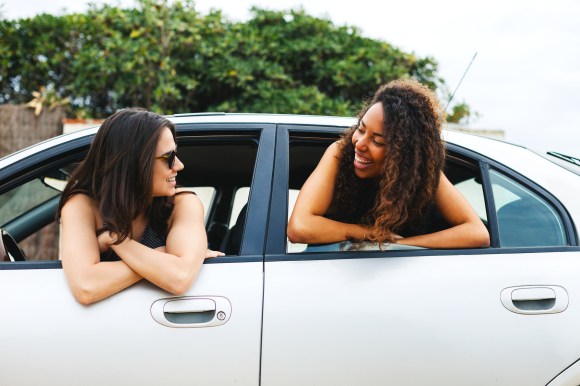 Buy a House: First-Time Homebuyer Credit
Probably the most discussed incentive found in the ARRA, the first-time homebuyer tax credit is a refundable credit applied to your 2009 tax liability. If you haven't owned a home in the last three years can get a credit of up to $8,000 towards the purchase of a new home. The credit is phased out for certain income levels. This credit was recently extended. Initial Deadline: Close on the sale by November 30, 2009 ~ Extended Deadline: April 30, 2010 (for sales contract); June 30, 2010 (for closing)
Upgrade to a Better House: Long-Time Homebuyer Credit
President Obama just signed into law the Worker, Homeownership, and Business Assistance Act of 2009. This law extends the deadline created for the first-time homebuyer credit. It also creates a credit of up to $6,500 for current home owners to purchase a new home. You must have owned your current home for the past five years. The credit is phased out for certain income levels. Deadline: April 30, 2010 (for sales contract); June 30, 2010 (for closing)
Improve Your Current House: Home Energy Efficient Credits
The tax credit normally provided for energy efficient improvements to your home has been increased this year to "30 percent of the cost of all qualifying improvements". Improvements that qualify include things like insulation, energy-efficient windows, and energy-efficient heating and AC units. Deadline: Place the improvements in service by December 31, 2010
Buy a Computer with College Savings: Certain Computer Technology Purchases Allowed for 529 Plans
You can now include computer equipment and Internet service in the cost of your child's education when cashing out those 529 Plan funds. Deadline: Spend the 529 Plan funds by December 31, 2010
Go to College: Tax Credit for First Four Years of College
The stimulus created the American Opportunity Credit, which broadens coverage of the existing Hope Credit for years 2009 and 2010. This applies to only the first four years of college. The maximum annual credit of $2,500 is available for qualifying students. Income limits apply. Deadline: December 31, 2010
For more information about the tax incentives found in the ARRA, see the IRS Information Center.
Caution: Incentive Shouldn't Always Equal Action
It's important to point out that just because these incentives are available, you shouldn't necessarily run out and buy something. Each purchase decision should be made carefully, and other factors (beyond tax incentives) should be considered.