Yesterday we held a live Q&A chat on our Facebook Wall with Bob Meighan, CPA and VP of TurboTax, about the Homebuyer Credit on the TurboTax Facebook Page.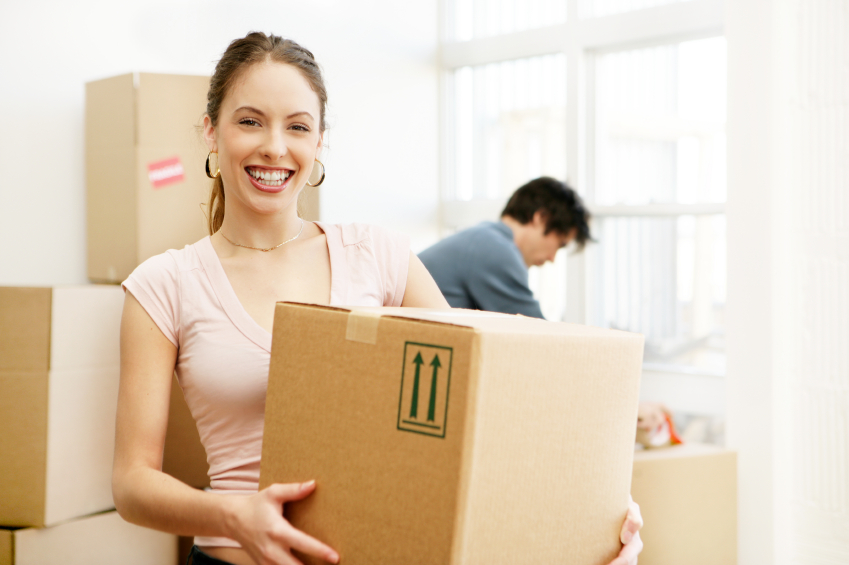 Below, we summarize TurboTax Facebook Fan questions and answers by Bob. In fact, it was such a popular one participant and blogger summed it up on his blog, Mortgage Report.
We decided to solicit a couple of additional questions about the Homebuyer Credit via Twitter, and Bob's responses to those new questions are below. At the end of the post, you'll see the full list of Q&A from yesterday's chat, or take a look on the Facebook Page. For an in-depth overview of the Homebuyer Credit, check out this post by Bob on our blog.
Twitter Questions:
Q. My wife & I purchased our home last month. Should we amend our taxes our wait till we do our taxes in March/April?
A. Because it sounds like you purchased your house after Nov. 6, you'll have to file for the Homebuyer Credit on your 2009 return. Along with the return, you'll have to include the settlement statement to support the claim for the credit. Filing an amended 2008 return is not an option because of when you purchased your home.
———————
Q. My former home owner wrote a check for property tax, but I purchased before tax date and reimbursed. Did he pay the tax or did I?
A. The settlement statement will show the proportionate tax applicable to the seller and buyer (you). Even though the former owner paid for the full year, your reimbursement for the months you lived in the house qualify you for a deduction for that amount you paid.
Facebook Questions:
Q. What if a buyer's federal tax obligation is less than the tax credit? Does the buyer receive the full amount or just an amount up to his/her federal tax obligation?
A. The Homebuyer Credit is a "refundable" credit, which means that you get the full credit regardless of your tax liability. In other words, the IRS will send you a check if your credit is more than the tax liability/withholding.
———————
Q. What will be the earliest day I will be able to file online this year?
A. TurboTax Online is up and running now. While not all IRS forms are final yet, most should be final by Jan. 1, 2010. So get ready and get going. By the way, if you'll be claiming one of the Homebuyer Credits, you may have to wait a few weeks because the credit form for this won't be final from the IRS until sometime in January.
———————
Q. Can you tell folks the top 3 things EVERYONE should know about this credit?
A. 3 things you need to know about the Homebuyer Credit:
1. The credit is available to first time AND existing homebuyers. The credit amounts are $8000 and $6500 respectively. And pay attention to the rules. For example, a first time buyer simply means you have not owned a principal residence in the last three years.
2. The purchase date has been extended to June 30, 2010, but you have to have a signed contract in place by April 30, 2010.
3. Those claiming a Homebuyer Credit on their 2009 return will have to paper file the return. The IRS will NOT accept the return electronically because they need a copy of your settlement statement to substantiate your purchase. Having to file a paper copy of your return is big disappointment because it will delay your refund from days to weeks.
———————
Q. If the transaction closes on or after Jan. 2, 2010, can the home buyer still claim the tax credit on their 2009 tax return? If the transaction closes after April 15, 2010 (but before June 30, 2010), would they file an amended return for 2009?
A. The beauty of the Homebuyer Credit is that you can get the credit dollars pretty fast. So, if you purchase in 2010, you have the option to claim the credit on your 2009 return (either the originally filed one or even an amended return). By doing so, you get your credit dollars relatively soon versus having to wait to claim the credit on your 2010 tax return which would be filed in 2011.
———————
Q. Would a current homeowner be eligible for the extended Homebuyer Credit if they purchased a second home in another state this year? They did not sell their current home, but were told by their Realtor that they can claim the credit.
A. As long as you owned and lived in the existing home for at least five consecutive years of the eight years prior to the purchase date of your new home, you may qualify. There are other requirements like income and purchase price, but otherwise you should qualify. By the way, there is no requirement that you sell your existing home.
———————
Q. Just sold a piece of farm land that was part of an inheritance. I will have to pay Capital Gains tax. Do I have to pay an estimated tax in January for this tax?
A. Depending on the amount of the gain, you may have to pay estimated taxes by Jan. 15, 2010. It all depends on how much the gain was. There are (complicated) rules that govern whether you have to pay estimated taxes. For example, if your tax payments (like withholding taxes) by end of year cover 90 percent of your tax liability for 2009, you more than likely will not have to pay estimated taxes. Any balance you owe would be paid at the time you file your return. Also, for most filers, if the taxes you paid by end of year equal or exceed your 2008 taxes, then you won't have to pay estimated taxes. Without knowing more about your specific tax situation, I'd guess that you will not have to pay estimated taxes. I would suggest, however, that you use TurboTax now to find out if you'll have to pay estimated taxes.
———————
Q. Can [you] file [through] Turbotax.com with the Homebuyer Credit [or do you] need to go [through] [H&R] or [Hewlitt Packard]?
A. You can use any version of TurboTax to claim the first time Homebuyer Credit. However, you won't be able to file until sometime in January when the IRS releases the final form for claiming this credit. Also, those claiming the credit will have to paper file their return because of the IRS requirement to attach your closing statement. This paper filing requirement is true for ALL filers, regardless of whether you use tax software or go to a pro.