In October my fiancé and I were handed the keys to our first house. It was this 20-something's first big purchase and the largest check I have ever had to write. But the $8,000 first-time homebuyer credit kept my hyperventilating under control and to be honest definitely swayed our decision to buy in this crazy economy.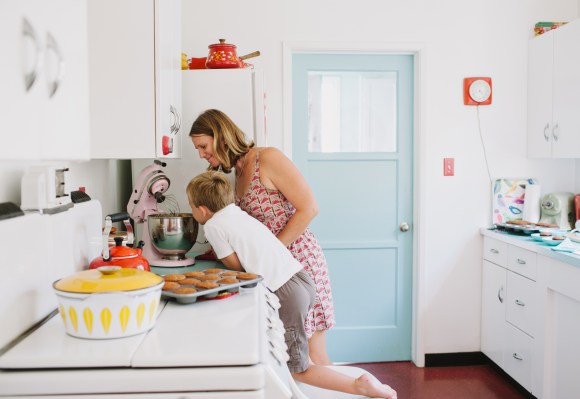 Getting discounts on purchases is always a nudging factor with my major purchases. Spend $10 more and get free shipping? Sure let me go find one more item. With that in mind it made me wonder: what other kind of discounts or tax credits could I get as well now that I am officially a home owner?
Plenty as it turns out, including a "cash for clunkers" appliances program.
A home "cash for clunkers" program is gearing up at the state level that could reduce the cost of buying certain Energy Star appliances. And although such appliances are a bit more expensive, the positives outweigh the negatives according to the U.S. Department of Energy – positives that include a drastic drop in the monthly bills.
The Wall Street Journal posted some great links and details on which products qualify for the Energy Star credit. Home Depot also has a link on their Web site that lists specific appliances that qualify.
Pays to Live Green also has tips on how to green your taxes including how to get 30 percent off the purchase of a new heating and cooling system, and a 30 percent tax credit on solar or wind energy systems.
For those families unable to afford purchasing appliances, in 1976 the U.S. Department of Energy's Weatherization Assistance Program provided weatherization services to more than 6.2 million low-income families. Weatherization service providers install energy efficiency measures in the homes of qualifying homeowners free of charge.
The services include updated heating and cooling systems, and new electrical systems. The average expenditure limit is $6,500 per home. And while weatherization isn't necessarily a tax credit, it still provides home upgrades that cost little to nothing for low-income families.
Well, our washing machine is on its last leg – it makes more noise than a plane landing during the spin cycle. So, I guess it is about time I start taking advantage of these other credits and programs. Especially before I come home and there is a washing machine shaped hole in my roof.
Want more? We've pulled together a few more tips on in this piece on the TurboTax site, which includes a more tips and tricks for energy-related home improvements you can benefit from. Here's a selection, and visit the post for even more energy-related home improvements:
Insulation
Energy Star exterior doors and windows, including skylights
New metal or asphalt roof with appropriate pigmented coatings or cooling granules
Which home improvements will you make in 2010?