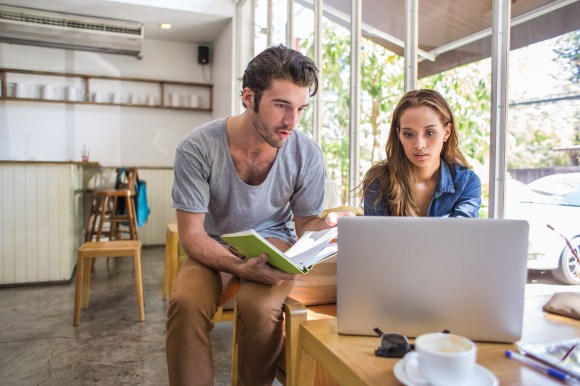 Intuit is a long-time supporter of free tax preparation and e-filing for low and middle-income taxpayers.  Over the past 10 years, we've donated more than 20 million federal and state tax returns and e-filings to those who need them most. All at no cost to those taxpayers.
Unfortunately, recent media coverage about California Ready Return might lead you to think otherwise. I wanted to share our position with you to give you a more complete picture of what we've done and what we plan to do.
Twenty companies, including Intuit, partner with the IRS and 20 states to provide free tax preparation and e-filing to lower-income taxpayers. The Free File Alliance, a successful, philanthropic public-private partnership, makes these services available for free to more than 70 percent of all Americans (that's 98 million people).
We strongly support Free File as a better alternative for California and its taxpayers. Unlike the government-run Ready Return, Free File costs the state and taxpayers absolutely nothing.
The state of California faces a significant budget crisis, cutting funding to schools and other critical programs. With scarce dollars, we must look for real solutions, like the Free File program, that do not create new burdens for the state.
We can accomplish this in California by establishing a state Free File Program modeled on the federal version.  This approach will help provide free online tax return preparation and e-filing to anyone earning $57,000 a year or less.  It also means that state taxpayers would receive free tax preparation and e-filing for both their state and federal returns, as 20 other states already do. The state government-run programs, Ready Return and CalFile cannot do the same.
By including the federal tax return, the Free File Program outperforms the Ready Return and CalFile in another important respect. It helps California's lower-income taxpayers claim refundable Federal tax credits, in particular the Earned Income Tax Credit – a federal credit for low-income families.   That means a lot of money to a lot of people.
The California Controller's office says more than $1 billion of this money goes unclaimed by state taxpayers. Adopting California Free File could significantly close that gap for Californians, and at no cost to either the state budget or its taxpayers.
There are those who want government to prepare and send tax bills to everyone, something called a Return Free tax system.  That's based on an assumption that many taxpayers — especially those without a higher education who may not speak English well – may be more likely to just pay a government tax bill.
However, others see real value in an individual's participation in the current income tax system, where compliance is voluntary and we are managing our personal and family finances. They see a conflict of interest when the government prepares, collects and enforces tax policy.
Everyone agrees that the current system must be simplified so that it's easier for you and I to do our taxes. We can do that by making the information that the government already receives, such as W-2 wages and 1099 financial earnings, available for automatic downloading into privately prepared returns.  TurboTax already does that, saving you time and increasing accuracy.
Taxpayers will clearly benefit if federal and state income tax agencies make tax-related data, like prior year tax returns, electronically accessible to be downloaded into tax returns – just like some tax software already does for W-2 and 1099 earnings info.
Making government data electronically available to download into returns would go a long way to making tax preparation easier for all of us. However, this innovative tax reform has not yet been formally proposed either by the California State government or by the IRS.
We'll continue to support free tax preparation and filing for those who need it most at both the federal and state level. Not everyone will agree with our position. What we hope – and I believe should expect – is a balanced, thoughtful discussion that represents all points of view.
http://i.cdn.turner.com/cnn/.element/apps/cvp/3.0/swf/cnn_416x234_embed.swf?context=embed&videoId=living/2010/01/22/howard.free.file.cnn