Great news if you have an iPad and still need to file your taxes.  Today, we announced that TurboTax now has a new app for the iPad- combining the unparalleled ease and accuracy of  TurboTax with the convenience and portability of the iPad. TurboTax is the first and only app that lets taxpayers prepare and e-file their federal and state tax returns using only an iPad. So now you can tap, tap, tap your way to a refund.
Watch a short video of the iPad app in action:
Optimized for the iPad, the app lets users choose whether to work in landscape or portrait view and gives them the freedom to work on their taxes anytime and anywhere, even when they're on the go.
Like all TurboTax products, TurboTax on the iPad guides people step-by-step through their returns to their maximum refund.  Customers can also e-file their return from the iPad and get a refund in as little as eight days with direct deposit.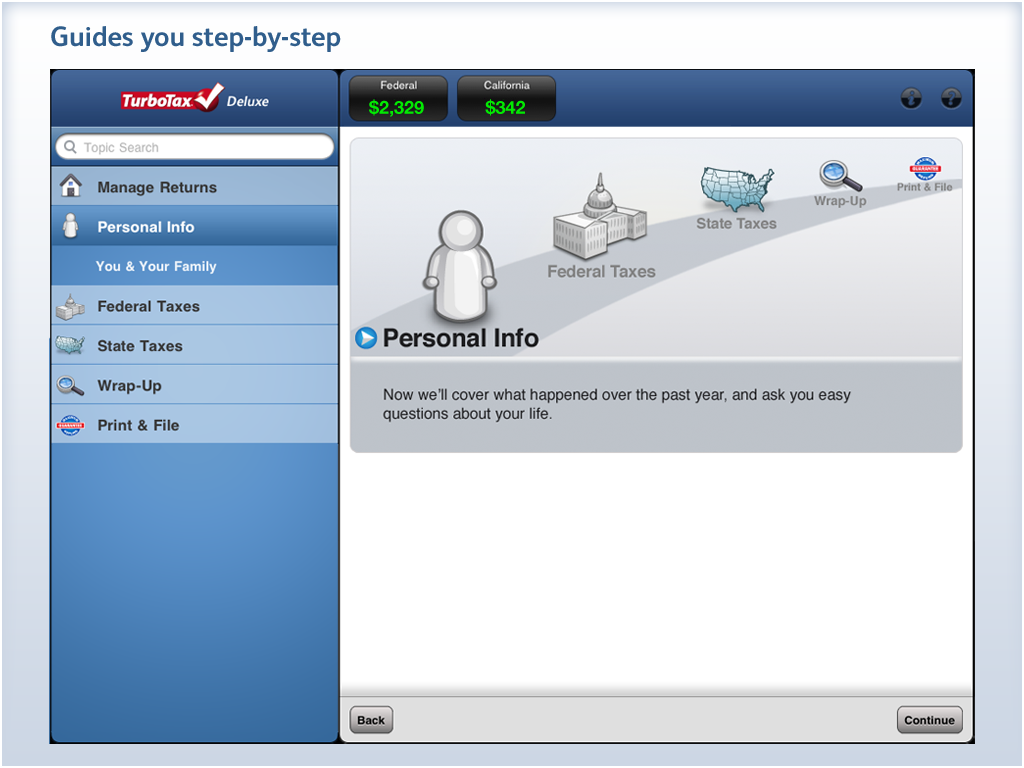 To try it out, taxpayers can download the mobile app for free from the Apple App store and pay when they are done. Customers begin in TurboTax Deluxe, starting at $29.99 and based on their tax situation, and can choose TurboTax Premier or TurboTax Home & Business for an additional cost. State tax preparation is additional. All pricing includes e-filing at no additional cost.
After they have filed their taxes, for a true end-to-end iPad TurboTax tax experience,  taxpayers can check the status of their federal tax refund based on IRS projections with the free MyTaxRefund iPad app.