This post can be found en Español here.
We conclude our Hispanic Heritage Month features with five stories from our employees who candidly shared their experience being Latino, while growing up in the U.S. As they reflect on the role that language, family, diversity and hard work have played in their lives, we invite you to think about how some of those same attributes have impacted your own journey.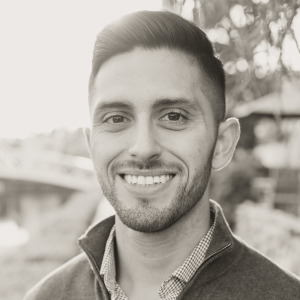 Noel de la Torre, Marketing Manager
"Growing up in a primarily Hispanic area, I never really thought about it.  My heritage was just who I was. But when I got to college and later started my career, I felt that I had to choose – fit in or be who I was.  No one made me do this, but the desire to fit in won. I lived two lives, my life at home and my life at work," said Noel. "It wasn't until Business School and then coming to Intuit that I realized that I actually didn't have to choose. There is value in being authentic."
Reflecting back on lessons learned from his family, Noel shares "Hard work pays off.  My father worked 12-hour days (nights actually, since he was paid a higher wage), and my mother never stopped, to provide my brother and I every opportunity they never had.  The work ethic I saw became the norm."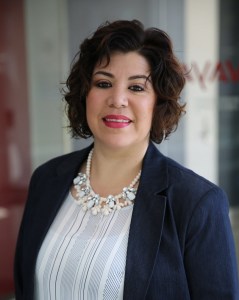 CC (Quinteros) Woolfolk, Senior Executive Assistant
CC was born in London but lived in El Salvador, where her parents are from, for the first five years of her life; afterward, her family moved to California. "I was fortunate that I was raised in Los Altos, CA.  I was the only Latina student until I got to high school. I was proud to be from El Salvador and I was even prouder of the fact that I was bilingual. From what I observed, the students and teachers loved that I was from another country and they accepted me from day one. I guess it helped that I was an extrovert and I was so eager to share where I was from and my culture," she says.
"I am grateful for the opportunity my parents gave me by coming to this country, to be able to speak two languages and use it in the workplace and for instilling in me a service-oriented attitude since this is what the Salvadorian people are known for. We go above and beyond to help people," said CC.
Rich Ravago, Implementation, Account Sales
"My heritage plays a major role in my life and in my kids' lives. Both of my boys are learning and embracing their culture thanks to loving uncles, aunts, grandparents and a little extra help from Disney's Coco.  Because my sons have so many wonderful influences in their lives that embrace our heritage, they will learn what their culture brings to the world and what it means to be Mexicano. We celebrate all major Mexican holidays and especially Día De Los Muertos," shares Rich.
"I didn't grow up in a typical Mexican-American fashion. I was raised behind a guitar and guitarron, I grew up in a Mariachi band. My grandfather, who was the proudest Mexican I've ever met, taught me how to be a Mariachi from an early age, and how sharing my culture with the world would have a greater impact in my life. He was right. Incorporating my culture into my daily life has given me the opportunity to play music from Disney World all the way to Kazakhstan. Entering the workforce, I was able to use my experiences and learnings to develop my career," Rich recalls.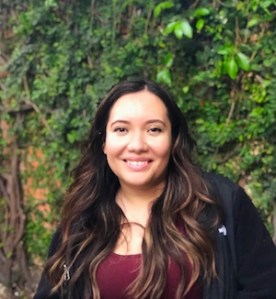 Maria Martinez, Software Engineer
"Although I was born abroad, in Honduras, it was interesting feeling American as I grew up. At school, I had access to American culture and quickly learned English, but at home, we still embraced our Hispanic heritage. I always felt like I was stuck in between two worlds. I did not feel American enough because I was not actually born here and not Hispanic enough because English had become my primary language. As I grew up, I realized I have the best of both worlds and have embraced the mixture of cultures," tells Maria.
On lessons learned from her parents, Maria shared that "even though neither of my parents has a college degree, they have always conveyed the importance of education. They have supported my endeavors my entire life, even if it meant moving out of our home and state at 18 to go to college. I try to go home to Arizona as much as possible to be with my family since that is where we celebrate all of our traditions."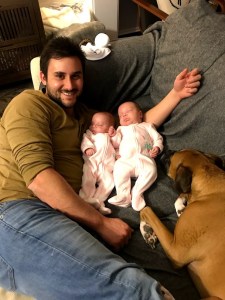 Eric Ferraris, Account Manager
Eric moved from his native Argentina to Justin, TX at the age of 18. "It wasn't easy," he recalls, "especially from a friendship, family, culture and language perspectives. Although I was exposed to the language from a young age, there is nothing like being submerged into a new culture where language skills are so critical if you want to be able to communicate with anyone. I had culture shock for a couple of years. Looking back to those days, I am thankful it happened that way because I was in a situation where I had no choice but to try, make mistakes and learn from them. Ultimately that type of experience and exposure made me better, and it set me up for success as I moved forward with my career and personal life."
He is optimistic about the future and what his experience will mean to his kids. "I will be definitely be teaching my daughters about their dad's roots and heritage when they get to an age where they can understand. Diversity is very important in my life for obvious reasons and having a perspective of the world we live in is just as important," he says.
Hispanic Heritage Month is about paying homage to those who have shaped who we are today and recognizing the influence of Latino culture and lifestyle in mainstream America. We hope that you have gained a greater appreciation for our diverse workforce and thank all our Intuit employees, including Drea R., Alejandra M., and Hannah G., for sharing their stories and giving us a peek into their personal lives. Gracias!