Ever wonder if you qualify for money-saving federal or state programs but don't know where to look? Well, wonder no more. The WEb Connector is a free, online tool that helps low-income California families see if they qualify for more than 10 critical programs that could lead to healthier and more financially-secure lives.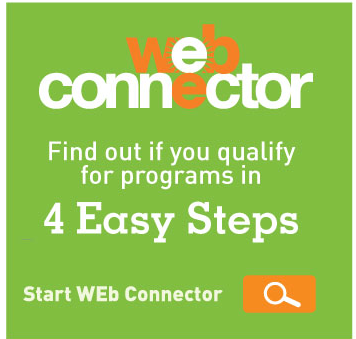 The WEb Connector, available in English and Spanish, helps hard working Californians navigate upcoming requirements for health care coverage and determine eligibility for the Earned Income Tax Credit, WIC, health care programs, auto insurance and more.
It's fast. It's free. It's confidential. And within minutes, it could help put money back in your pocket. The Earned Income Tax Credit alone could help boost an eligible taxpayers' refund by up to $5,891.
The WEb Connector is part of WE Connect, a program established in 2005 by First Lady Maria Shriver and now run by The California Endowment. WE Connect is a one-stop-shop for connecting families to programs that often go underutilized.
Intuit, maker of TurboTax, and its Financial Freedom Foundation are proud to be founding partners of WE Connect and the developers of the WEb Connector.