How Will Health Care Reform Affect Me [Infographic]?
Health care reform is starting to be the topic of conversation these days.  If you need more information and want to know how health care reform impacts you and your taxes, our easy to understand decision tree infographic will let you know what you should do next.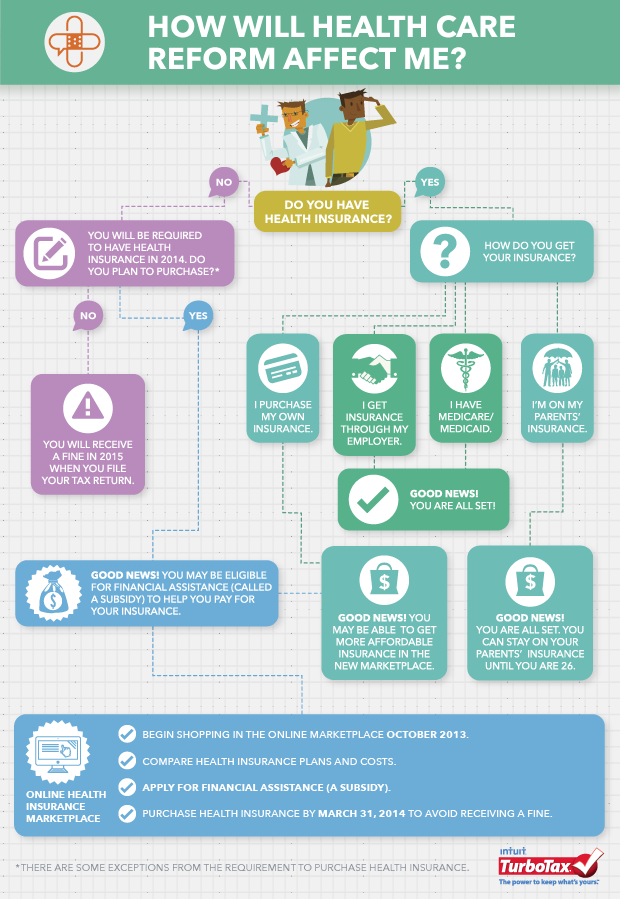 Have more questions healthcare reform? Get answers specific to your situation in the TurboTax AnswersXchange.
Infographic by Column Five Media
Embed the above image on your site using the code below: